An exhibition, currently at Beeston Library, tells the story of the campaigners who won votes for (some) women one hundred years ago.
The Vote before the Vote exhibition tells the story of the long 19th century march towards full Parliamentary franchise, and the Leeds women who kept pushing and fighting for the vote. As the 20th century dawned there was still a long way to go. But each advance was a victory, and without these local women it might never have happened.
The name of the exhibition comes from the fact that women, so long as they owned property, did have the vote in local elections. It  re-traces the steps of these inspirational women, some who grew up and started the movement in Beeston through this photographic exhibition created by Vine Pemberton Joss.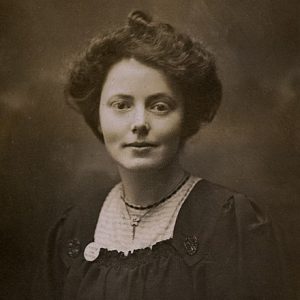 Find out more about the inspirational women who started the early movement for the women's vote, including Mary Gawthorpe who lived and worked in Beeston and lived just off Beeston Road. The exhibition includes photographs and maps and lots of information about Holbeck workhouse.
On Friday 19 October 2018 at 1pm there will be a short talk and introduction from the curator Vine Pemberton Joss. This is free event, all are welcome, refreshments will be provided.
The exhibition runs until Friday 26 October. Beeston Library is located on Town Street, near the Co-op.