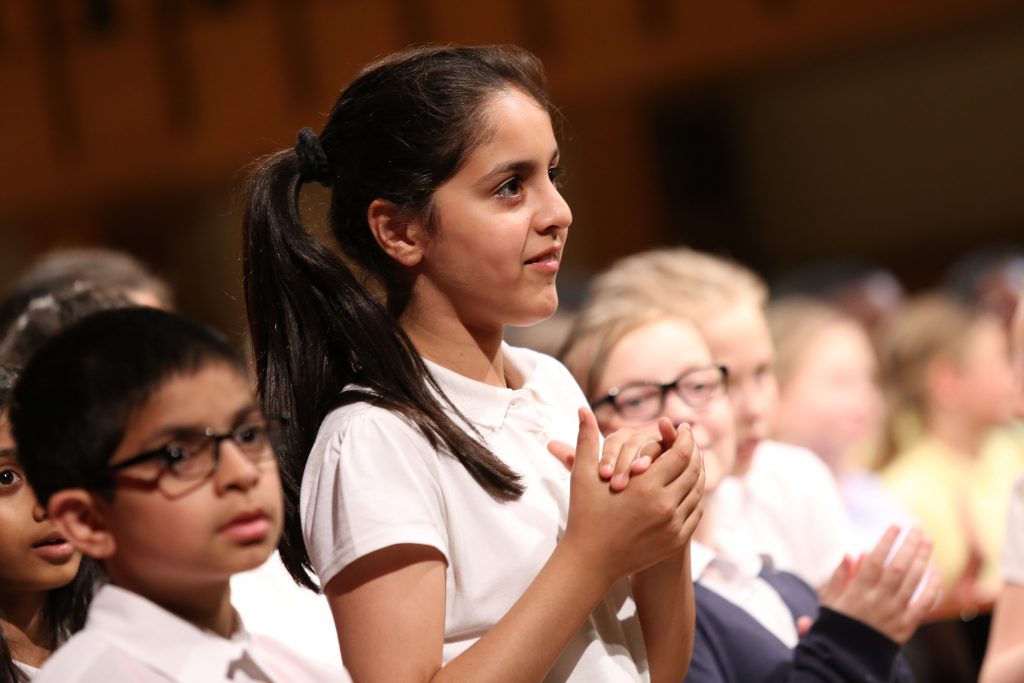 Over 1,000 Yorkshire schoolchildren, including pupils from Low Road and New Bewerley primary schools, will be treading the boards over the next few weeks as they appear in the first ever performances of a new piece by Will Todd, one of the UK's leading contemporary composers.
Wonderland Restored was inspired by Lewis Carroll's enduring classic, Alice's Adventures in Wonderland. Based on the opera of the same name which Will Todd wrote for Opera Holland Park in 2015, the work has been created especially for Opera North Big Sing to suit younger singers' voices. Pupils from six schools across Yorkshire will be appearing at St George's Hall in Bradford to premiere the work on Thursday 13 June, with a further five schools giving a second performance the following day.
The 7 to 12-year-olds will be joined by members of the Chorus of Opera North, together with an ensemble of professional musicians including players from the Orchestra of Opera North. Soprano Marie Claire Breen will take the part of Alice and narrator, with Amy J Payne. Stuart Laing, and James Davies from the Chorus bringing some of Carroll's best-loved characters to life as Alice's crazy adventures unfold on stage.
During June, another 19 Yorkshire schools will take part in Opera North's Big Sing: Wonderland Restored with shows at Hull Truck Theatre (19 June), Barnsley Metrodome (25 June) and The Dome, Doncaster (26 June). A further three performances are planned in the North East with over 280 pupils from across the region appearing at Northern Stage, Newcastle (20 June), Queen's Hall, Hexham (21 June) and The Witham, Barnard Castle (24 June). Choral delivery artists from Opera North's Education Team have visited each school to hold workshops with both teachers and pupils in preparation for the performances.
Jacqui Cameron, Education Director, Opera North, said:
"This year sees Big Sing getting bigger and better as pupils from across Yorkshire prepare to take part in our semi-staged version of Will Todd's Wonderland Restored which we are delighted to be premiering in Bradford.

"For many of the young people, it will be their first experience of appearing on a big stage and certainly of performing alongside professional singers and musicians. We think it is incredibly important for children to be given the opportunity to sing at an early age and are delighted to have found so many excellent venues in the region to host the performances. We look forward to seeing the result of all the schools' hard work."
The show starts at 6pm in each venue and is suitable for all the family. Tickets for the hour-long performance are available from www.operanorth.co.uk/whats-on/opera-norths-big-sing-wonderland-restored/.
Opera North's Big Sing: Wonderland Restored is generously supported by The Britford Bridge Trust and by Sir James Knott Trust (North East only). Opera North's Education work is supported by Opera North Future Fund and The Whitaker Charitable Trust.
This post is based on a press release issued by Opera North
Photo: Amy Charles