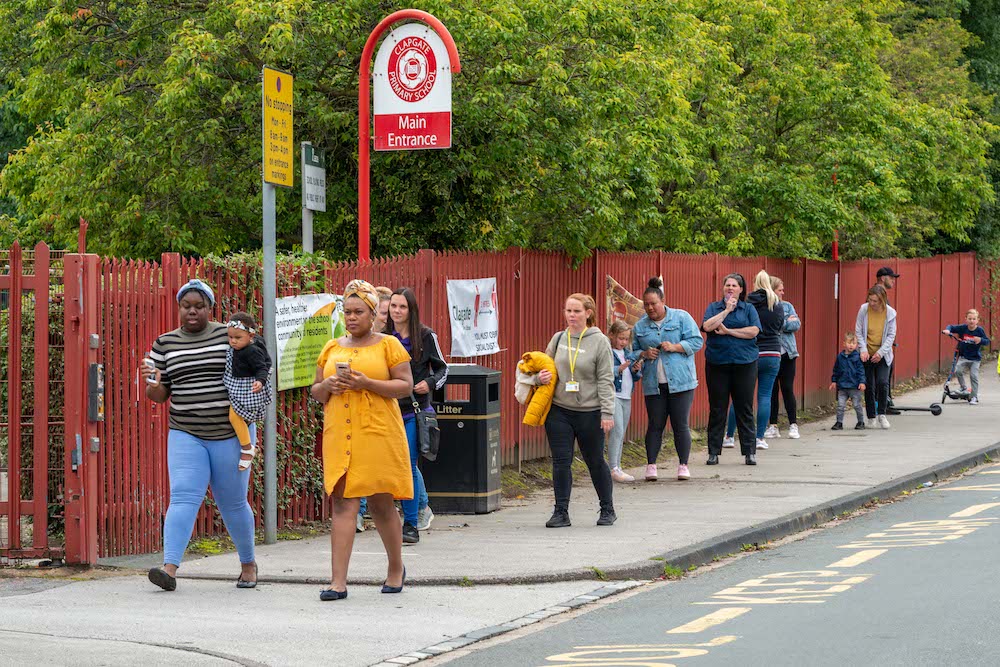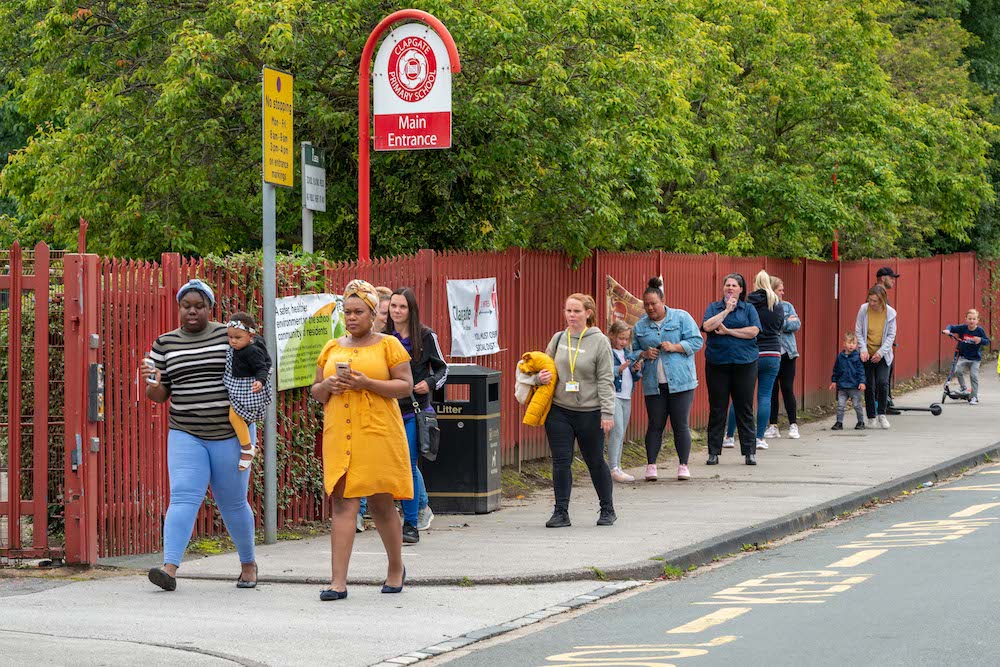 School Streets, which limit motor vehicle access around the start and end of the school day, have been approved to be made permanent at three primary schools in South Leeds.
Clapgate Primary in Belle Isle, and Lane End in Beeston and Ingram Road in Holbeck were part of the first phase of trial School Streets. The trial, and the associated Temporary Traffic Regulation Orders expired on 1 December. A review of the scheme concluded that these and two others across the city should be made permanent.
The TTROs temporarily restrict access to streets outside of schools during the morning drop off and afternoon pick up times, with exemptions for permit holders, deliveries and blue badge holders. The School Streets were initially introduced to support social distancing outside of schools, whilst also improving air quality, congestion and encouraging increased adoption of sustainable travel modes.
The review surveyed staff, parents and local residents and local at issues such as compliance and displaced parking issues.
Hugh Gaitskell and Middleton St Mary's Primary Schools joined the trial in Phase 2 which runs until 7 March 2022.
A full evaluation of both phases and recommendations for extending the scheme is due to be considered by Executive Board in February.
During the trial the original scope of the Ingram Road scheme was reduced to part of Rydall Place, this will form the extent of the permanent Traffic Regulation Order.
Two schools, Cross Gates Primary and Beecroft in Kirkstall, will withdraw from the School Street trial.
To read the full report click here.