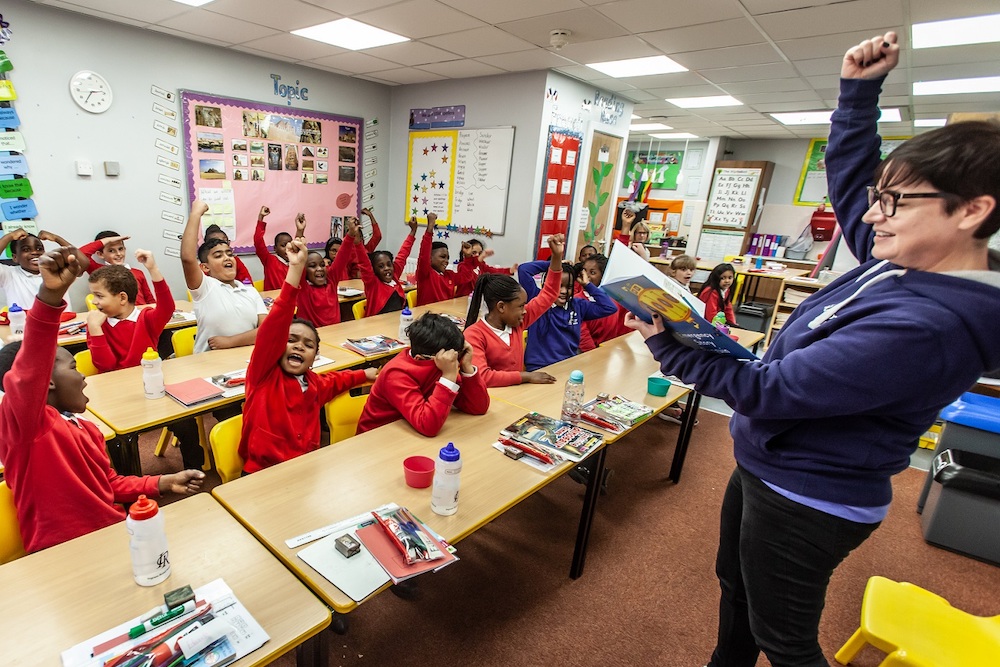 Slung Low, Holbeck's own theatre company, has published a children's book and launched an initiative that aims to give every child in the neighbourhood a copy.
In early October three of the Slung Low team spent a week at Holbeck's Ingram Road Primary School reading Emergency Story Penguin to the children and gave all 340 of them a copy of the book.
"It was an absolute joy to take the book to the pupils at our local school, we all loved it," says Ruth Middleton, Community Producer at Slung Low and one of the readers.

"We do a lot of work with the school and when we discovered there were pupils who started at the school without books, we set about changing that. Now every one of those kids has at least one book."
The company is renowned for both its theatre and the work it does with its local community in South Leeds; they operate a food bank, a cultural community college, and manage the country's oldest working men's club.
Artistic Director Alan Lane believes that theatre companies should redefine what they do and how they operate.
"There are kids in Leeds without books, without crayons – how can that be?" he says. "Every child should have a book and we're determined that every kid in Holbeck will have one by Christmas."
This scheme is the first time the company is selling something that isn't 'Pay What You Decide', but all monies will go back into printing more copies to sell and give away.
"We want to keep this going so we are asking people to buy two for £12 and we will donate one of them to a child. If I get my way every kid in Leeds will have a copy of Emergency Story Penguin," Alan continues.
Emergency Story Penguin follows Lady Grace Thompson and her crew on an adventure around the secret underground tunnels that connect every theatre where stories are stored and told.
It opens with 'Stories are everything. How we feel. How we learn, How we share. Our stories are who we are.'
"We're particularly pleased to be sharing this book with kids at this time, because encouraging people to understand that theatres and the arts are vital is needed now more than ever before," Alan concludes.

"Slung Low believe that access to culture is a fundamental part of a happy life. We believe that actions, however small, can have a big impact and we believe that culture can change our world for the better."
Emergency Story Penguin is on sale now at www.slunglow.org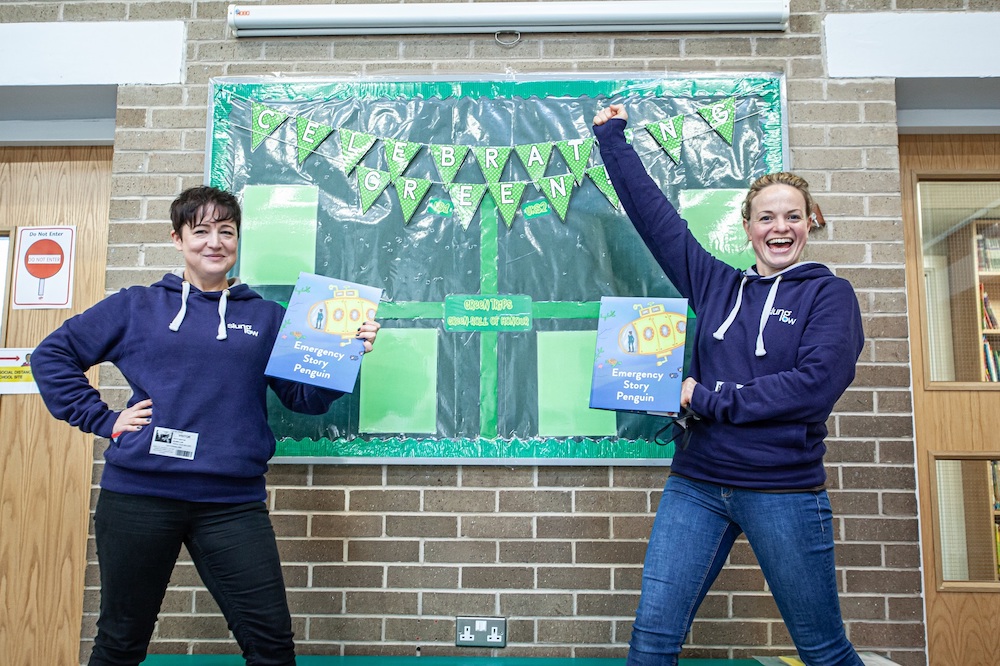 Main photo: Ruth Saxton Reads to pupils at Ingram Road Primary School