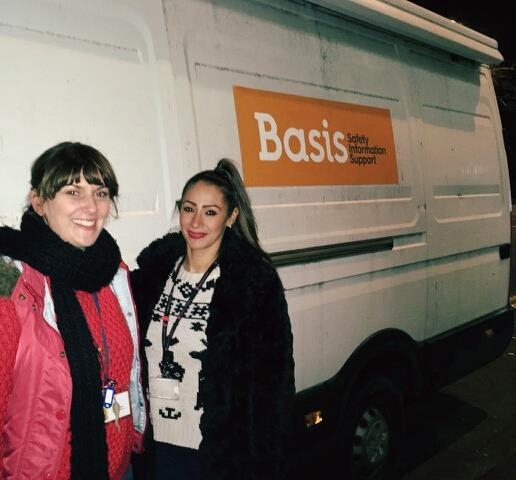 Basis Yorkshire wins national award for supporting sex workers and vulnerable women
A Leeds-based charity has won a prestigious national award for the support it provides to women sex workers and young people who are, or are at risk of, being sexually exploited.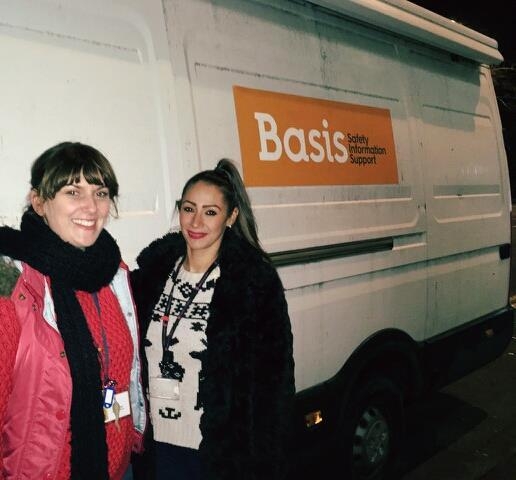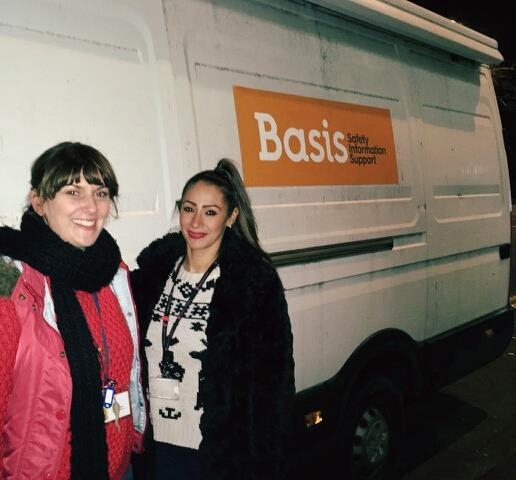 Basis Yorkshire has beaten more than 400 organisations from all over the UK to be one of the 10 winners of the 2017 GSK IMPACT Awards, a national award that recognises excellence in charities improving health and wellbeing in their communities. The charity will receive £30,000 in funding as part of its prize, as well as expert support and development from The King's Fund.
The charity supports women working in different areas of the local sex industry, including some of the most marginalised and vulnerable women in Leeds. It offers non-judgemental support to sex workers and helps them access sexual health checks and other services. Street sex workers, who face violence, harm, and stigma, often have challenging physical and mental health needs – an estimated 64 per cent started street sex work to fund drug or alcohol use. Indoor sexworkers, though less affected by poverty, health or substance abuse issues, are also at risk of violence and stigma.
There has been both a national and a local increase in the number of women working in the sex industry, with many women at serious risk of harm and facing numerous barriers to health and care services. Basis Yorkshire, as a key member of the Leeds Prostitution Strategic Partnership, helped develop the Managed Approach with the police and Leeds City Council, enabling women to work in designated non-residential streets at certain times without fear of being arrested and at reduced risk of violence.
An evaluation of this approach showed that it led to a reduction in residents' complaints, higher take up of health and care interventions by the women, and better relations between sex workers and the police, including an increase in reporting of 'ugly mugs' (dangerous and abusive clients).
The charity offers a range of other support services, including a specialist sexual and domestic violence service and the New Futures Project, which helps women to make positive changes, such as leaving sex work if they wish. Basis Yorkshire also supports young people who are being sexually exploited and women who have been the victims of historical sexual exploitation.
Lisa Weaks, Head of Third Sector at The King's Fund, said:
"Basis Yorkshire is a small charity with a track record of big achievements. It's developed an effective partnership with the police and has been particularly proactive at reaching women who may find it hard to access services.

"Basis Yorkshire is a worthy winner of a GSK IMPACT Award, as it's an impressive organisation doing extremely challenging work and having a positive impact on some of the most vulnerable women and young people in the local community."
Gemma Sciré, Chief Executive at Basis Yorkshire, said:
"It's an immense privilege to see the hard work of our organisation recognised like this. Our staff are absolutely committed to providing a non-judgemental approach, offering support tailored to the women and young people's needs, and working closely with local partners.

"This award is testament to their dedication and willingness to go beyond the call of duty. We're proud of the difference we make to people's lives, no matter how challenging the situation may be."
Developing leaders in the charity sector is an important aim of the GSK IMPACT Awards programme, which has now been running for 20 years, and Basis Yorkshire will have access to training and leadership development tailored to its needs. It will also be invited to join the GSK IMPACT Awards Network, a national network of more than 70 award-winning health and wellbeing charities working together to develop their leaders, find new ways of working, and support others.
Basis Yorkshire will receive its prize at a ceremony held at the Science Museum in London on Thursday 18 May, along with nine other GSK IMPACT Award winners.