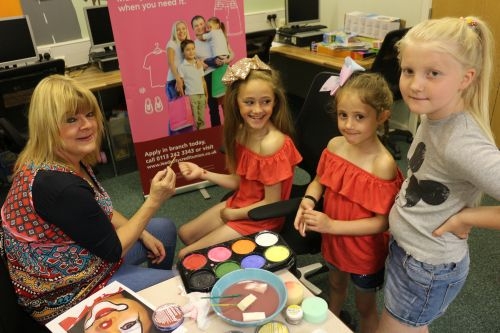 Arrived to the BITMO's GATE fun Seaside day on Saturday 17 June 2017, to an already packed centre filled with families.
I estimate about 70 people enjoying themselves, with the children in particular playing seaside games such as hook a duck, and even a sand pit, which seemed very popular.
The event held in memory of Jo Cox, who was murdered a year ago, and the event held at different venues nationwide.
Our event was held in conjunction with St Georges Centre, Middleton, and in celebration of Jo's belief that we have more in common than we think.
Please visit https://www.greatgettogether.org/ for more info.
Spoke to Paul Truswell, (local councillor) and BITMO Board member Jean Burton at the event, and both said they were enjoying the day.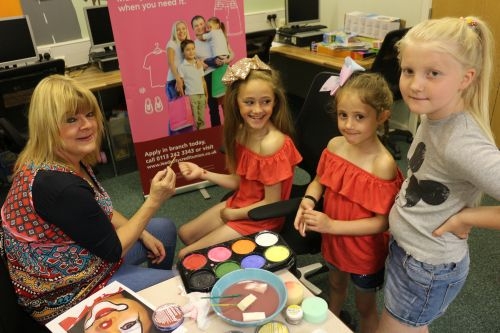 Although the fun day was mostly indoors, as you never can depend on the weather, children managed to play cricket and have ago on the bouncy castle outside.
Thanks must go go to Carla and Lynne for the organising of the day.
These events just don't appear on the day, needs organising and staff come in early to do this. So thank you Carla and Lynne along with all the lovely volunteers, inc Gerry and Steph cooking (children's favourite) fish fingers and chips.
Lynne was also kept busy on the Face painting stall. Drinks also been served on this very hot day. Duncan and Dave other volunteers kept busy. If I've forgot any other vols, I'm sorry you know what my memory's like.
On the Cancer Research stand, spoke to the staff and they wanted me to be a Volunteer Cancer champion, and to attend an event to get onboard with this at a hotel in Leeds next month,
I will have to think very hard about this volunteer opportunity, as I'm very much tied to local volunteer groups already.
After about 2 hours made my way to another event and looking back of a very enjoyably day, Jo Cox would have been very proud. RIP Jo.
Go to  http://kenneth-phography-on-line.site123.me/  Scroll down and click on Gallery/ Seaside at The Gate for more pictures.