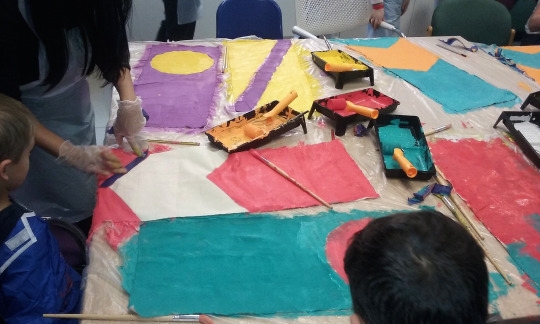 Through autumn and winter 2016, artist Christopher Jarratt is working with community groups based around Dewsbury Road in Beeston, to develop a final design for two new public sculptures.
These will be situated on Dewsbury Road near to the One Stop Shop and also on the corner of Trentham Street.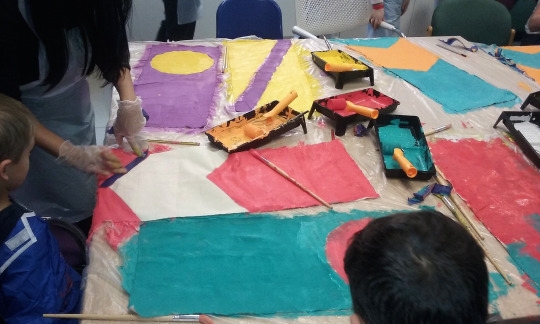 Jarratt was selected as the artist to lead the project by a panel including representatives from Leeds City Council and the Dewsbury Road Town Team, which is a local traders group who are jointly funding the project, as well as community representatives.
The artworks are part of a wider regeneration scheme around Dewsbury Road, the Council's Town and District Centre scheme. The art project is being delivered in conjunction with The Tetley, a centre for contemporary art based in the former brewery, which has a focus of engagement work with south Leeds.
Jarratt's chosen idea was for two metal sculptures, one that is static and one mobile, based on his interest in the theories of colours and symbols.
Jarratt says: "The kinetic sculpture is a triptych of 3 wind powered spinning signs that sit next to each other. Each sign acts like a simple animation. Using bold shapes and contrasting colour, as the sign spins in the wind the animation comes to life, creating an artwork and landmark that is in constant flux.

"Meanwhile, the other, static work gives a nod to everyday directional signage and street furniture, the type of items that might be found along Dewsbury Road, for example, the spinning Oil/Change sign outside a garage or a road sign, helping to guide you to the city centre or local museum. The work refers to these objects but elevates the everyday to something playful and which sparks the imagination."
The final design from Jarratt's initial concept is currently being developed through a series of workshops with groups and organisations based near Dewsbury Road including Hamara, ASHA, the Hunslet Club, St Francis of Assisi and Hunslet Moor primary schools, Health for All, the Craft Café at the Nazarine Church amongst others. An open workshop and exhibition is also planned for 2017. After these workshops, Jarratt will complete a final design, which will be installed in 2017.
This post was written by Kenn Taylor using our Create an article for South Leeds Life page.