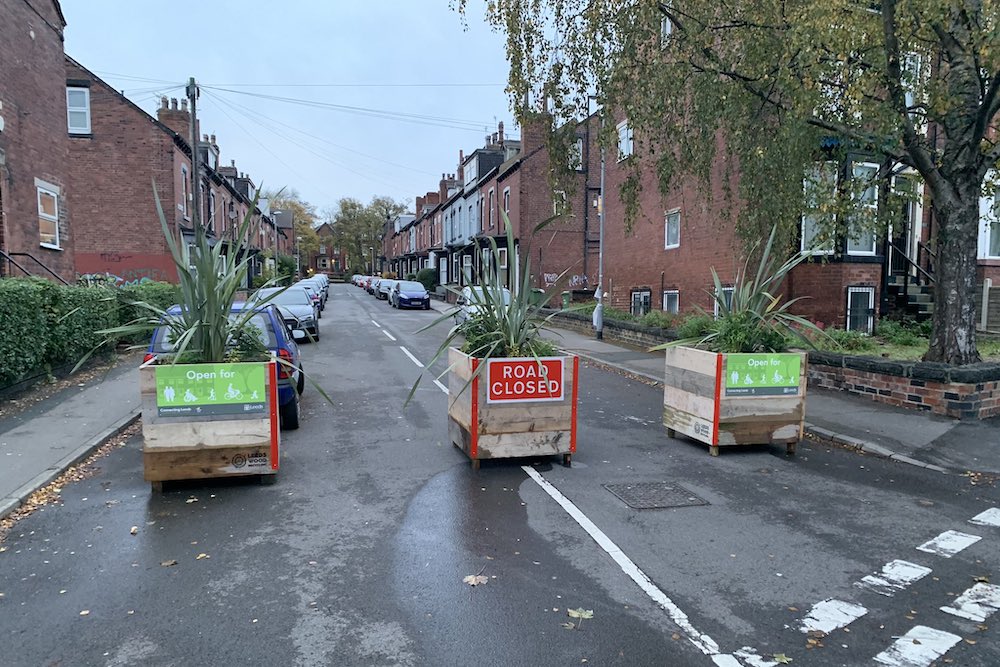 Revised plans for an Active Travel Neighbourhood in the Cross Flatts area of Beeston have finally been revealed and consultation with affected residents begins today (8 October 2021).
Under the scheme roads will be blocked to reduce 'rat running' through the area by motorists and promote safe walking and cycling. The barriers will allow full access to pedestrians, cyclists and those in mobility scooters. Motor vehicles will still be alble to access all properties in the area, but they need to approach from a particular direction.
The barriers will be created using planters in the first instance, allowing to be moved if necessary to help the scheme work better. The trial period will last 6 months. Consultation has been carried out with the emergency services and refuse collection who support the scheme.
Plans were originally brought forward in August 2020, but concerns were raised by residents and Councillors about some residents having to turn right onto Dewsbury Road to reach other parts of Beeston. The new plan allows this group (the blue streets on the map below) to access Old Lane as an alternative.
The plans have been discussed by two focus groups before being shared with all residents in the area. An online survey is open at bit.ly/Beestonsurvey until Sunday 24 October 2021. To receive a paper survey, please call (0113) 336 8868.