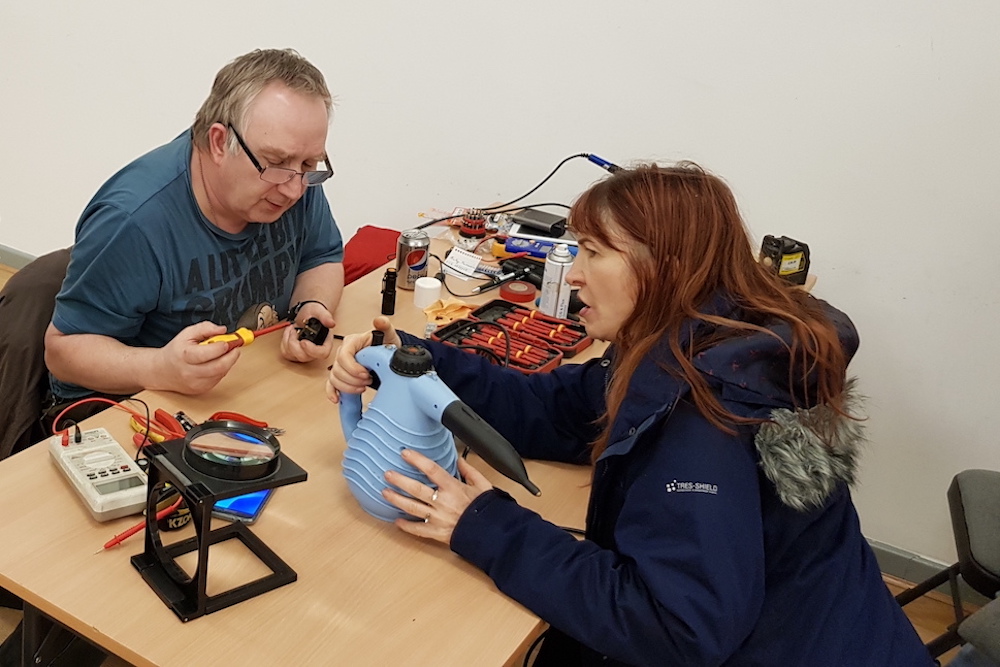 We live in a throwaway society, but one group are fighting against the tide and helping people get broken things fixed.
Leeds Repair Café has been running since 2016. The idea is very simple: people with broken stuff come along and meet people who can fix things.
On Saturday (20 August 2022) the café is coming to The Tetley, the art gallery that occupies the old brewery headquarters building on Hunslet Road near Leeds Bridge. The Repair Cafe will be open from 12-4pm.
As well extending the life of the items, the organisers hope people will learn a few tricks from the fixers and be inspired to fix other things when they break.
You can bring anything along (within reason), but whether it can be fixed depends in part on the skills of the volunteer fixers on the day. There is no set charge for repairs, the cafe runs on a pay what you feel / can afford basis.