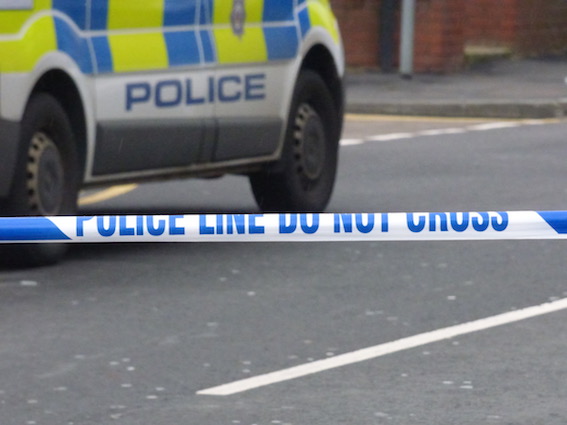 Detectives are appealing for information following three armed robberies in South Leeds which are believed to be linked.
At 10.25pm last night (Tuesday 21 March 2017) police were called to Holbeck Wines & Spirits, in Top Moor Side, after the shop was robbed by three men, one of whom was armed with what appeared to be a long-barrelled firearm similar to a shotgun.
One of the men waited at the door while two others entered the store and threatened the female member of staff before stealing three bottles of spirits. They ran off across the road into Holbeck Moor Park.
Armed officers were sent to the scene and searched the area but the offenders were not traced.
Detectives from Leeds District CID are continuing enquiries into the incident today and believe this latest robbery may be linked to two recent similar incidents.
As previously reported on South Leeds Life, shortly after 8pm on Monday (20 March), a man armed with what appeared to be a shotgun entered the William Hill bookmakers in Beeston Road, Beeston, and threatened a female member of staff and demanded money. The woman locked herself in a back room and alerted police and the robber left empty handed.
Officers are also looking at links to a robbery at Totesport bookmakers, in Top Moor Side, Holbeck, which happened shortly after 8.30pm on Saturday (18 March).
A man armed with what appeared to be a shotgun entered the shop and threatened a member of staff and five customers who were ordered to lie on the floor. He took cash from the till and ran off.
Detective Inspector Amanda Wimbles, of Leeds District CID, said: "There are obvious similarities between the circumstances and locations of these robberies and we believe they are likely to be part of a series. Clearly they have been very frightening experiences for all of the victims.

"We are continuing to carry out extensive enquiries to identify the people involved and would like to hear from anyone who has seen anything suspicious in the vicinity of these offences around the times they occurred or who has any information that could assist the investigation,

"We recognise that there will be understandable concern in the community given the close proximity of these offences and the use of what has appeared to be a firearm. Officers from the local neighbourhood team are linking with local business and increasing their patrols of the area to provide suitable reassurance.

"We are also putting a proactive policing measures in place, with support from our armed response teams, to deter any further offences."
Anyone with any information that could assist the investigation is asked to contact Leeds District CID via 101 quoting crime reference number 13170129968 or call the independent charity Crimestoppers anonymously on 0800 555 111.