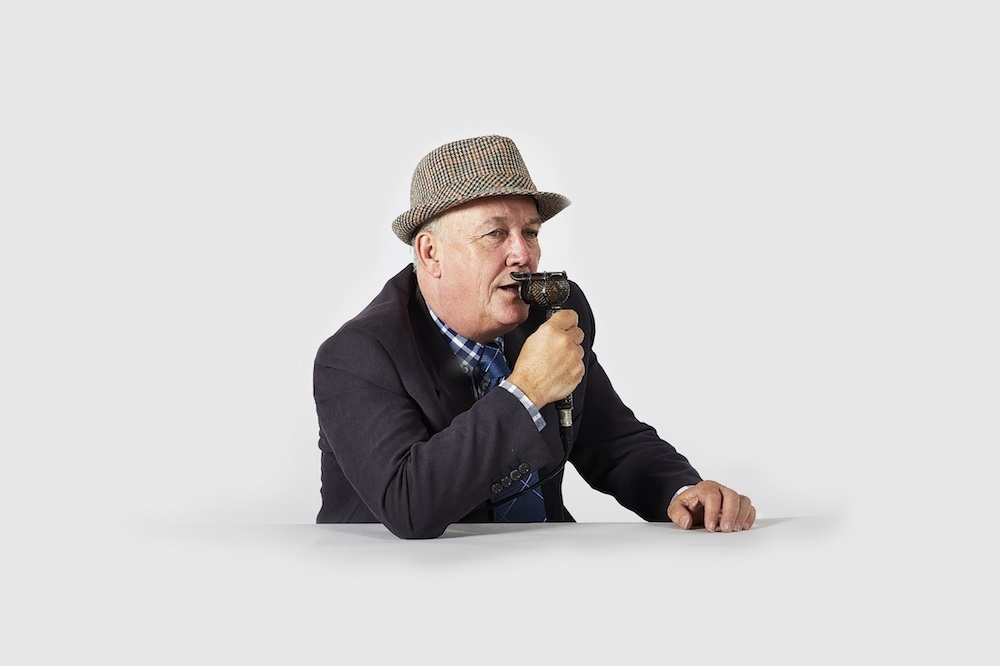 Red Ladder Theatre visit South Leeds Stadium on Friday (9 March 2018) with Anthony Clavane's play about legenendary Rugby League commentator Eddie Waring. Playing The Joker counts Jamie Jones-Buchanan amongst the cast.
Following on from The Damned United, Red Ladder took Playing The Joker to Belle Isle WMC last month. Here's Linda Brown's review:
Playing the Joker – Another great production by Red Ladder. As someone who has never been interested in rugby league, it gave me an insight into Eddie Waring's perception of how to raise interest in the game beyond the North (Yorkshire) and his battle to do so as a BBC commentator with his strong accent.
Eddie Marlowe, grieving the recent loss of his father is set on speaking to Eddie his idol and whom he was named after. This is cleverly written to leave the audience both amused and horrified at the outcome.
It was not only an interesting take on this Dewsbury born entertainer, the writer (Anthony Clavane) also added humour linked to Eddie's time on the Morcambe and Wise show which left the audience buzzing.
The question time with the actors and the writer was again full of information, the audience participation was amazing as their passion for rugby league and their views of the 'Watersplash Final' were vented. The storyline certainly left the audience ready to air their views on this well loved, or on the other hand hated, northern guy who some saw as as a negative northern stereotype.
Playing The Joker continues its tour of community venues at Hunslet RLFC's home, South Leeds Stadium, on Friday 9 March at 7:30pm (doors open 6:30pm). Tickets are just £5.