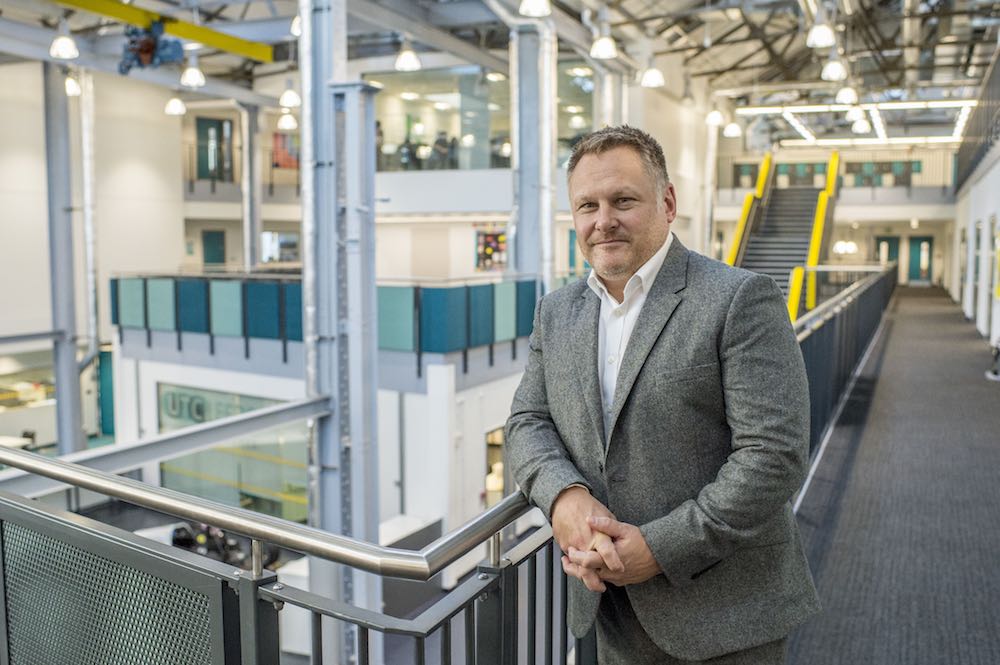 UTC Leeds has been graded 'requires improvement' by Ofsted following its first inspection, according to a report published this week.
The report highlights some key strengths for the city's first University Technical College (UTC) based on Sayner Road, in Hunslet, as well as areas for improvement.
UTC Leeds has been praised by the education watchdog for a curriculum that is inspiring the next generation of leading engineers, scientists and innovators, its excellent links with industry and strong careers education enabling students to develop a wide range of employment skills.
Nearly all students have progressed to their preferred destination, with a large proportion securing sought after higher level apprenticeships, and there is highly effective teaching in English and engineering, the report states.
Leadership and management are good, with a new Principal appointed in September 2018, safeguarding is effective and the behaviour and welfare of students are also good. To read the report, published on 9 May 2019, visit: reports.ofsted.gov.uk/provider/23/142604
Alex Burnham, Principal of UTC Leeds, said:
"We are pleased Ofsted has recognised that our students develop the technical skills that make them highly employable and the quality of teaching, learning and assessment is improving across the school. Action is underway to address areas that require improvement."
Mark Goldstone, Chair of Governors at UTC Leeds and Head of Business Representation and Policy at West and North Yorkshire Chamber of Commerce, added:
"We are pleased that Ofsted has acknowledged in their report that staff morale is high, the quality of teaching is improving across the school and leaders' capacity to further improve the school is clear for all to see. We are committed to swiftly addressing the areas highlighted so that we continue to support employers and improve the life chances of our students."
Overall, the inspectors examined five key areas at the UTC:
Effectiveness of leadership and management – good
Quality of teaching, learning and assessment – requires improvement
Personal development, behaviour and welfare – good
Outcomes for students – requires improvement
16 to 19 study programmes – requires improvement
Areas highlighted for improvement include ensuring that the quality of teaching, learning and assessment is consistent across key stages 4 and 5 and supporting more effectively students with special educational needs and/or disabilities as well as disadvantaged students and those with lower levels of literacy.
UTC Leeds opened in September 2016 to create a talent pipeline for employers to address regional skills shortages in the high priority growth sectors of engineering and advanced manufacturing. The UTC is sponsored by the University of Leeds and Leeds Chamber of Commerce, and backed by leading employers.
Chris Black, Managing Director, Sound Leisure in Leeds, said:
"Like many manufacturers, we have concerns regarding the lack of skilled engineers and technicians within the Yorkshire region and beyond. We fully support the work of UTC Leeds and are proud to be associated with the school, the team that is running it and the students who attend. It is crucial for UK PLC to develop new young talent and to introduce them to the exciting and rewarding world of innovation, design and manufacturing."
Last year 39% of Year 13 students at UTC Leeds progressed to apprenticeships, compared to 7% nationally, and 37% went onto higher education including top universities such as the University of Leeds. For more information, visit www.utcleeds.co.uk/about/student-destinations
More than 70 employers including Agfa Graphics, Braime Pressings Ltd, Lambert Engineering, Siemens, Sound Leisure and Unilever support the UTC, which recruits from across Leeds City Region.
They have helped to design the curriculum, set industry projects and provide work experience and placements. Students learn in the latest industry standard and high tech facilities with areas designated for scientific research, advanced design, computer aided design, manufacturing and robotics.
Students complete academic qualifications – GCSEs and A levels – and technical qualifications that focus on engineering and advanced technology. They also develop team working and problem solving skills, valued by employers and universities.
Young people can join the UTC in Year 10 aged 14 or Year 12 aged 16. To find out more, visit www.utcleeds.co.uk and follow on Twitter and Facebook.
This post is based on a press release issued on behalf of UTC Leeds
Photo: Alex Burnham, Principal of UTC Leeds