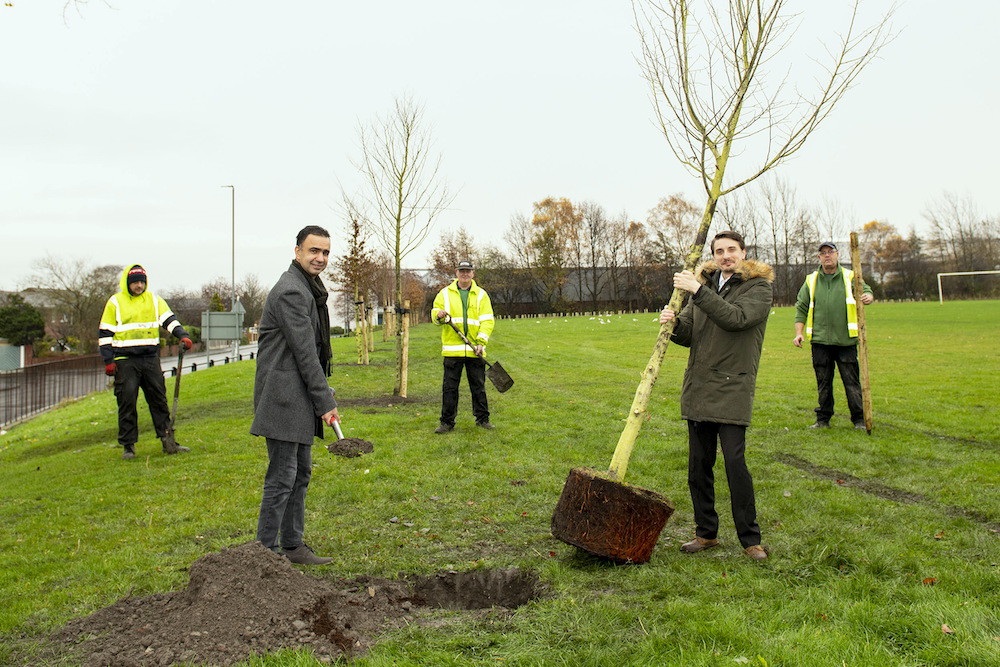 Hunslet and Riverside Ward Councillors have announced the Council's Woodland Creation Team have secured funding for 64 new standard (semi-mature) trees to be planted between Brickfield, Pepper Road and Hunslet Lake Parks – plus thousands of new whips (saplings) for sites across the ward.
Cllr Mohammed Iqbal welcomed the funding saying:
"Each of the standard trees cost between £500-600. This covers the cost of their initial growth, planting, and maintenance until they fully established.

"This represents a minimum £32,000 investments in improving tree coverage in the ward with all the benefits they bring, and this isn't including the several thousand pounds of investment in whip planting planned this planting season as well.

"Cllr Elizabeth Nash, Cllr Paul Wray and I are committed to raising the tree canopy cover in the ward from its current 13% to 33% in line with the Council's targets. We will continue to lobby for more money to achieve this as quickly as we can and where we can, we will focus on obtaining as many standard trees as possible."
The final positions of each tree in the parks will be formalised over the next few weeks and the planting work itself will take place between the end of November and February – subject to staff and volunteer numbers.
This post is based on a press release issued by Hunslet & Riverside Ward Councillors
Photo: Cllr Paul Wray assists with tree planting on Pepper Road in 2020