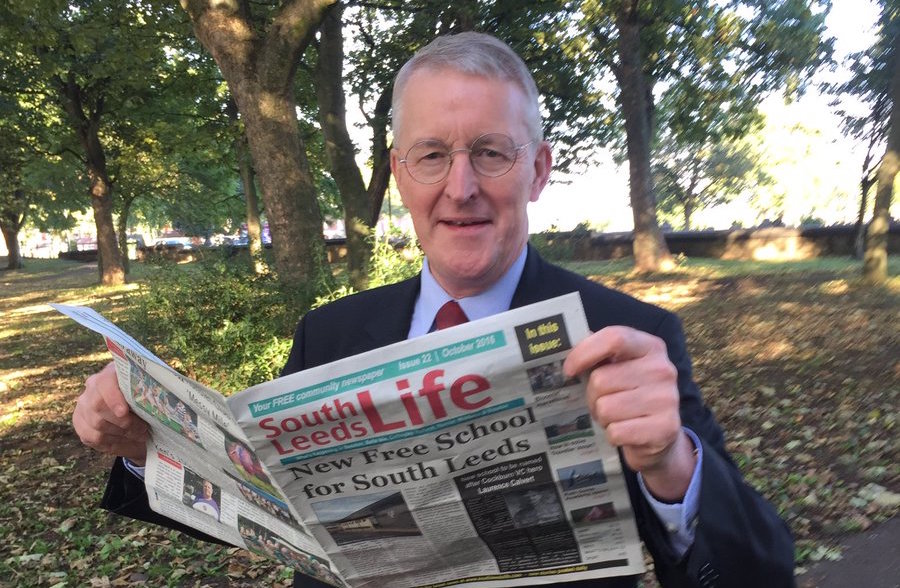 It's time to talk about the air we breathe.
High levels of air pollution can make asthma symptoms worse, damage our lungs and is linked to an estimated 40,000 premature deaths in the UK every year. The elderly and people with particular medical conditions like heart and lung disease are most at risk. Leeds is one of the cities with a big problem and the worst spot for nitrogen dioxide pollution is by the Corn Exchange.
The truth is we can't go on like this – we're actually breaching the law – and that's why Leeds City Council is drawing up a plan.
There isn't one simple answer, so we need action on a number of fronts. The Council is changing over its fleet of vehicles to ultra-low or zero emissions vehicles – apparently we have more low emission vehicles than any other local authority in England. They're investing in public transport and cycling to make it easier to leave our cars at home, although we still need a modern rapid transit system in our city.
Drivers are being encouraged to switch to ultra-low emissions vehicles (ULEVS) by offering residents who do so free parking in the city centre at council car parks and the Council is supporting the development of charge points across the city for electric vehicles. And park and ride schemes are being developed, with the one at Elland Road now being well-used.
But more needs to be done. So consultation is now taking place on introducing a charging Clean Air Zone in Leeds. The idea of the Zone is that buses, HGVs, taxis and private hire vehicles that fail to meet the latest emissions standards would be charged for entering the city.
The aim, of course, is to encourage a switch to cleaner vehicles. Some businesses will need help to make the change and that's why we have asked the Government for assistance. The Zone would get the city pretty close to complying with national air quality standards but we will need other steps as well.
Electric cars are already being produced and in the longer term we will see more and more as petrol and diesel engines are eventually replaced with electric power.
This is about all our futures and our health. If you want to contribute to the consultation, then go to: www.leeds.gov.uk/business/environmental-health-for-business/air-quality
Recently, I joined a community demonstration on Holbeck Moor against Royal Mail's decision to close the Holbeck Delivery Office. There was a very good turnout including lots of Royal Mail staff and CWU representatives. I think it's a shameful decision that has paid no attention at all to the needs of customers for whom it is much more convenient to collect parcels from the Holbeck office rather than to try and make their way to the Armley gyratory system. We are not giving up, and what's happened here, in my view, reinforces the case for Royal Mail being taken back into public ownership.
Finally, the scandal of Personal Independence Payment (PIP) assessments continues. I get lots of constituents coming to see me because they think their assessment was wrong. So I recently asked what proportion of appeals to the Tribunal against PIP assessments were successful in Leeds in the last 12 months. The answer was an astonishing 57%.
What this shows is that far too many assessments are flawed and the system needs a radical overhaul. And there's one other thing. People who don't get given what's called the 'enhanced rate of mobility' for PIP get their Motability cars taken away from them, even while they are waiting for their appeal. That's unacceptable and I am campaigning to stop this happening.