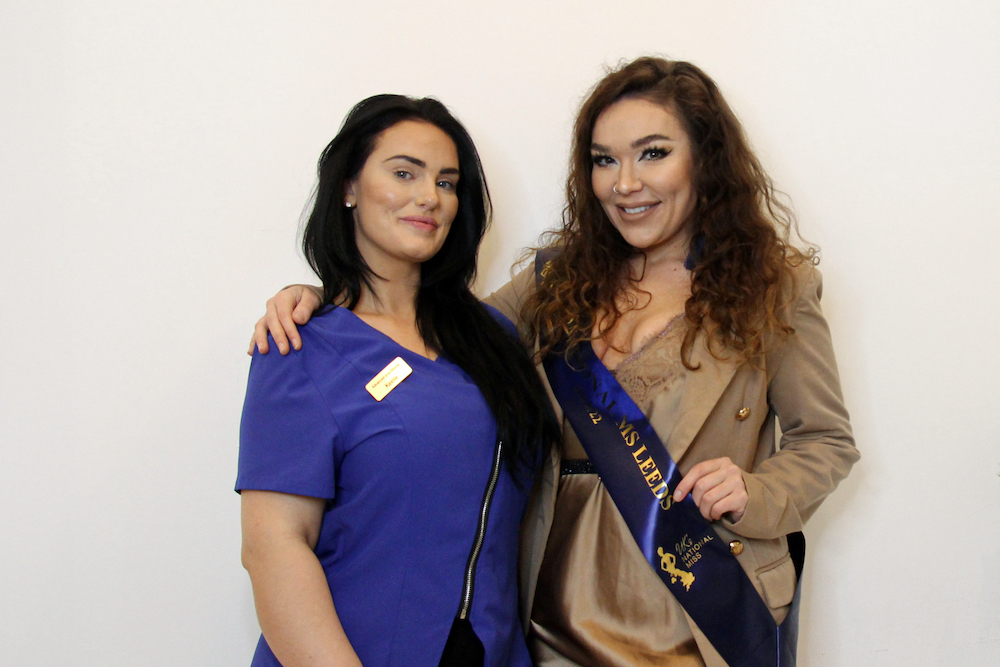 When I found out that I was going to be representing Leeds in the UK's National Miss pageant I thought, surely not me.
I grew up in Beeston and never really believed that I would amount to anything. I have always wanted to help people and through my role working in a children's home, I believe that I do this but it's far from the glamorous life of a pageant.
2020 was a struggle, in which I lost my Gran to Covid. Being away from loved ones made grieving even more difficult.
The only place I could go was to work, as a key worker, and my role is already challenging without the added strains of a pandemic.
I did not feel supported in my relationship, which I now realise was toxic. I left, but was heartbroken. I had health problems and was diagnosed with depression – I felt completely alone and not good enough.
I decided that something needed to change. I threw myself into working out and was approached to do a fitness style photoshoot. I'm an outgoing person, who welcomes new experiences and is confident in front of the camera, so this did not phase me.
This led to more photo shoots and paid opportunities. I was published in international magazines, which felt amazing. Being able to go into Morrisons, in Hunslet, with my son and for him to pick up a magazine from the shelf and see his Mum in there, was a real highlight.
I love the creativity of modelling but my desire to help people has never stopped and I organise female empowerment photoshoots, around body confidence and self-love.
Many people have seen my journey and reached out to me. I wanted to show them that you can overcome anything with a little bit of self-love.
So I am proud to be representing Leeds, I am doing it for myself and anyone else who needs that push to believe in themselves.
My title does not require me to do anything charitable but I believe it my duty to do something positive for my city so I have set up a Crowdfunder to support local children's charity Zarach. The charity is fighting child poverty by supplying beds to the surprisingly large number of families who currently sleep on the floor. You can donate at bit.ly/Zarach.
This post was written by Esmeralda Varley

Photo: Miss Leeds, Esmerala Varley (right) with her main sponsor, Keeley Crosswaite of High Maintenance Aesthetics, Hunslet. Photo: Hannah Lunn
We encourage anyone living or working in South Leeds to use this website to tell their news. You can either use the Create an article for South Leeds Life page, or email us at: info@southleedslife.com