The newest member of the Leeds parkrun family takes place, like all parkruns, at 9am every Saturday morning and enjoys a scenic route through the trees of Middleton Park.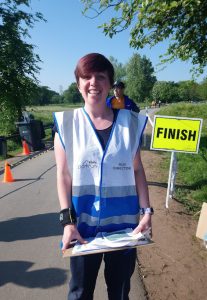 The event has been successful at drawing runners and walkers, but is struggling for volunteers to make sure each run goes smoothly.
There are lots of different roles for volunteers, from marshalling (giving directions and shouting encouragement), to tail walker (making sure everyone makes it back safely), to timekeeper, barcode scanner, results processor and overall run director. parkruns are very friendly and supportive events. No one gets dropped in the deep end and there's always someone to ask for help.
Regular volunteer Helen said:
"If you want to try something new I recommend parkrun. Everyone is supportive and every weekend is different. And there's nearly always cake and coffee/tea afterwards."
If you can help please email: middletonwoodshelpers@parkrun.com or come along one Saturday at 8:45 to the Urban Bike Park where the run starts.
parkrun is a free, weekly, timed, 5km run or walk and everyone is welcome to take part. Children under 11 must be accompanied by an adult at all times and dogs must be kept on a lead.
Register online and print off your barcode before your first event, then just turn up!
It's a great way to start your weekend.