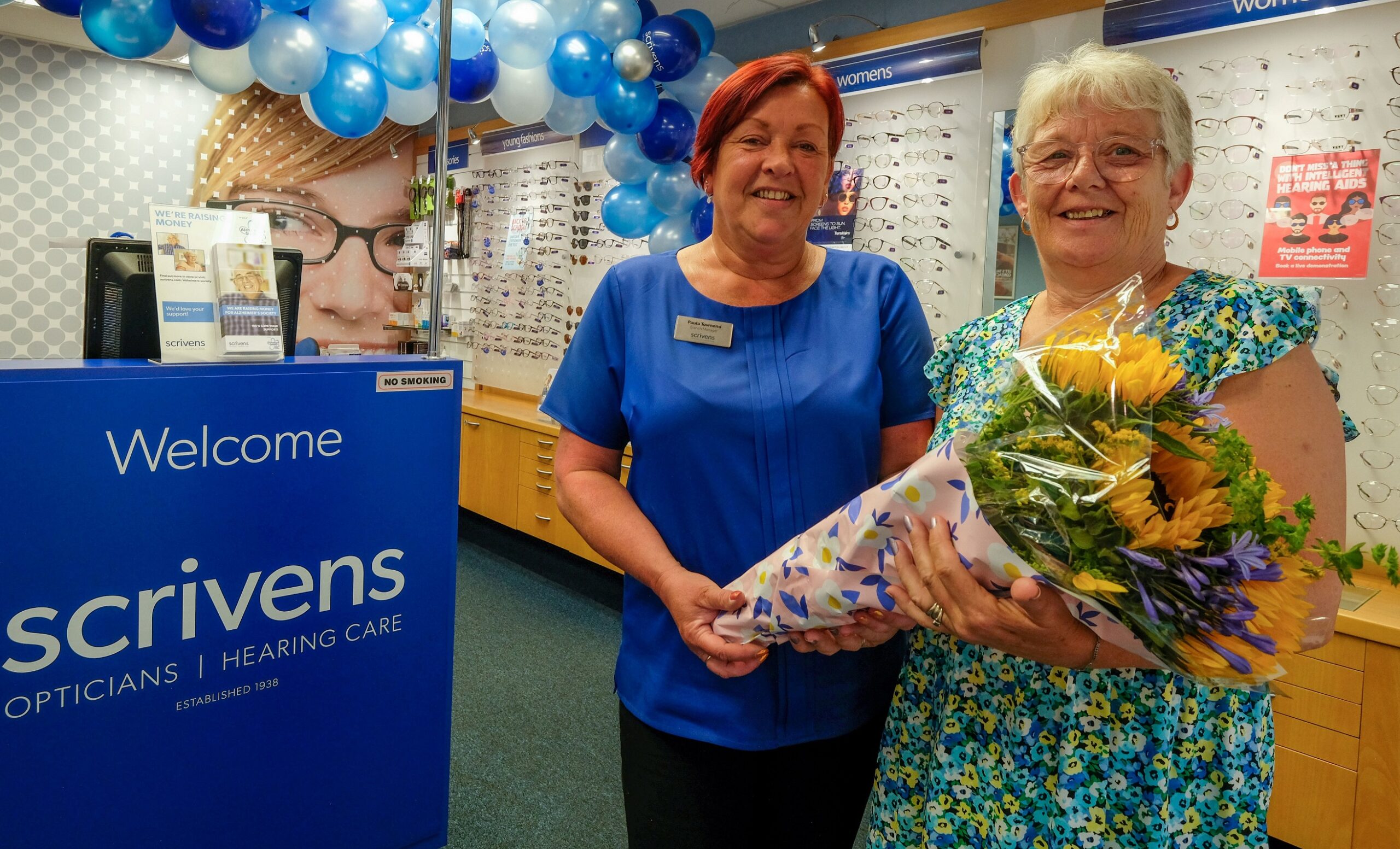 A loyal customer was the focus of attention when she launched an opticians' new-look store in Leeds.
Mrs Linda Barton, aged 61, performed the honours at Scrivens Opticians & Hearing Care in the Penny Hill Centre, Hunslet, and received a gift voucher and flowers as a thank you.
Branch manager Paula Townend said:
"We have refreshed and enhanced the store with improvements including a new hearing room with a soundproofed booth. We wanted to mark its launch in style and chose Linda to help us as she has entrusted her eye and hearing care to us for many years and is always smiling."
Local resident Linda, a carer and mother-of-four, said:
"I was a bit gobsmacked when I was asked but happy to do it. I get my glasses and hearing aids there and have always had good service. I can't remember how many years I have been a customer but it is a long time and I have got to know the staff well. My husband George is a customer too."
The store features the latest digital eye examination equipment and has a new and updated range of glasses, including a choice of value frames to the latest designer names.
Family business Scrivens Opticians & Hearing Care was established in 1938 and has 173 branches.
This post is based on a press release issued by Scrivens Opticians & Hearing Care
Photo: Manager Paula Townend left and customer Linda Barton at Scrivens Opticians & Hearing Care, Hunslet