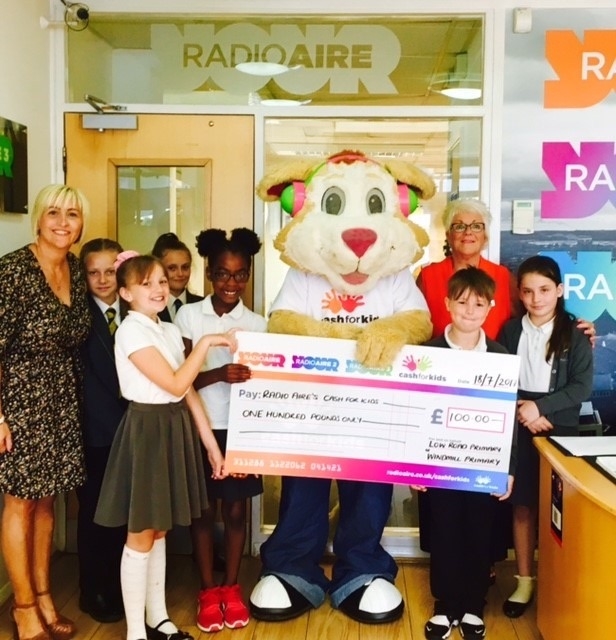 Low Road and Windmill Primary Schools are very much involved with Radio Aire's Cash for Kids.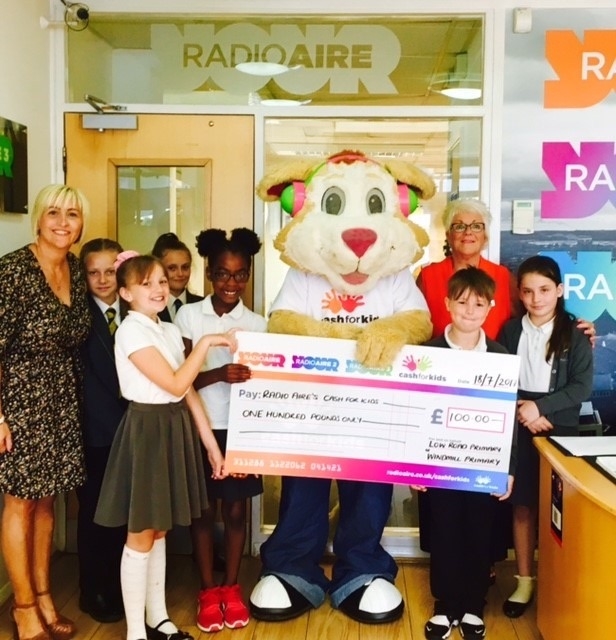 Since November 2016 we have raised funds for Mission Christmas and 500 Faces and also taken part in their Superhero Day.
The children at Low Road and Windmill have been very fortunate in receiving Christmas Gifts and Easter Eggs from Cash for Kids and felt that they wanted to give something back to children across Leeds and West Yorkshire who are not as privileged as they are.
The staff at Low Road held a raffle selling tickets for £5 each, with a prize for the winner, which was donated by the Executive Headteacher, Andy Gamble.
On Tuesday 18 July 2017 myself Cath Storey at Low Road and Lisa Lockey at Windmill took a group of children to Radio Aire where we presented a £100 cheque for 500 Faces from Low Road.
We also had a tour of the studio and met three of the morning show presenters: Caroline, Ant and Michael.
It was a fabulous morning which we all enjoyed very much.
Cash for Kids is such a brilliant charity which focuses on helping local children and everybody at Low Road and Windmill are committed to supporting this, and will continue to do so.
This post was written by Cath Storey using our Create an article for South Leeds Life page.