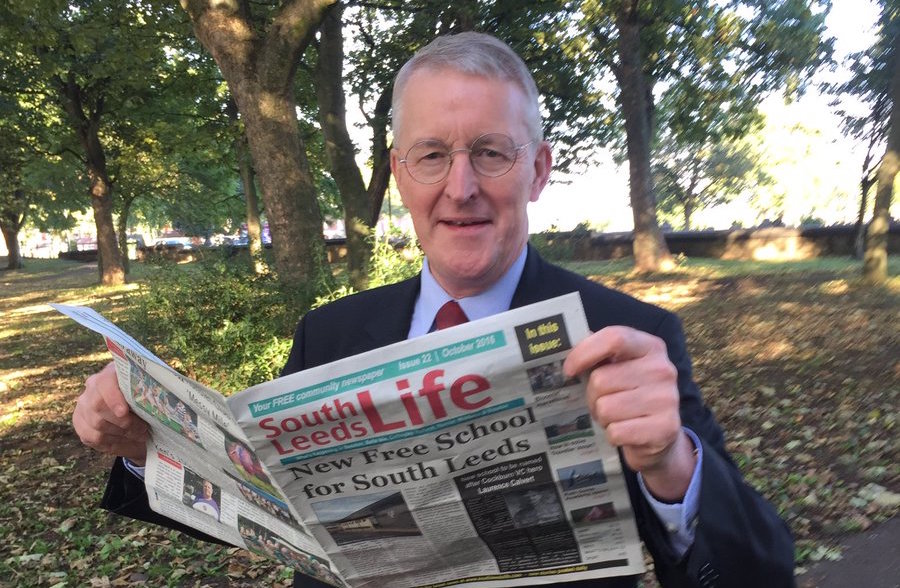 First of all, Happy New Year to one and all. I cannot pretend that 2016 was my favourite 12 months of all time so I am hoping that 2017 will represent a distinct improvement.
Talking of which, best of luck to Leeds United and their manager Garry Monk for the New Year. At the time of writing, Leeds are in a rich vein of form, and after quite a lot of difficulties and disappointment, could this be the season when Premiership status returns to Elland Road? Here's hoping.
Because I am now chairing the House of Commons Brexit select committee, I am spending a lot of my time in Westminster looking at the implications of Brexit. There is no doubt that we are leaving the EU – that's what the British people decided – but we do have to work out what kind of relationship we are going to have with our 27 neighbours once we have gone.
In particular, what kind of trade deal will we have and how will we be able to continue to sell into the EU things like financial services which support a lot of jobs in Leeds. These are really important questions that will affect many people and businesses and we need to get it right in the exit negotiations that will start in April.
What we need to try and do is make sure that companies in Leeds and across the country can continue to trade and do business without having to face any tariffs, bureaucratic obstacles or extra paperwork. After all, Europe is our biggest export market.
Turning to matters closer to home, one of the great privileges of my job is getting to work with, encourage and support a huge range of voluntary organisations in South Leeds. From Holbeck Elderly Aid to the Middleton Railway, from the Friends of Middleton and Cross Flatts Parks to the Asha Neighbourhood Project, and from the Hunslet Club to Health for All – to name just a few – we are really lucky to have so many organisations working for the common good in our community.
They rely a great deal on voluntary effort and participation so if you're still thinking about your New Year resolution then why not consider giving a local voluntary organisation a hand? Volunteers are always very welcome and there's a wide range of jobs to be done.
Finally, best of luck to the roundabout – I don't think I've ever said that before! I was intrigued to read in South Leeds Life online that the roundabout near Asda and the St George's Centre in Middleton has been shortlisted for a Leeds Architecture Award. This is thanks to the imaginative planting which last summer turned it into a beautiful wild flower meadow and a haven for biodiversity. South Leeds has quite a tradition in recent years of wild flower planting so as we peer out of the window at the winter gloom, it lifts our spirits to be reminded that summer, when it eventually comes, can be blooming marvellous.