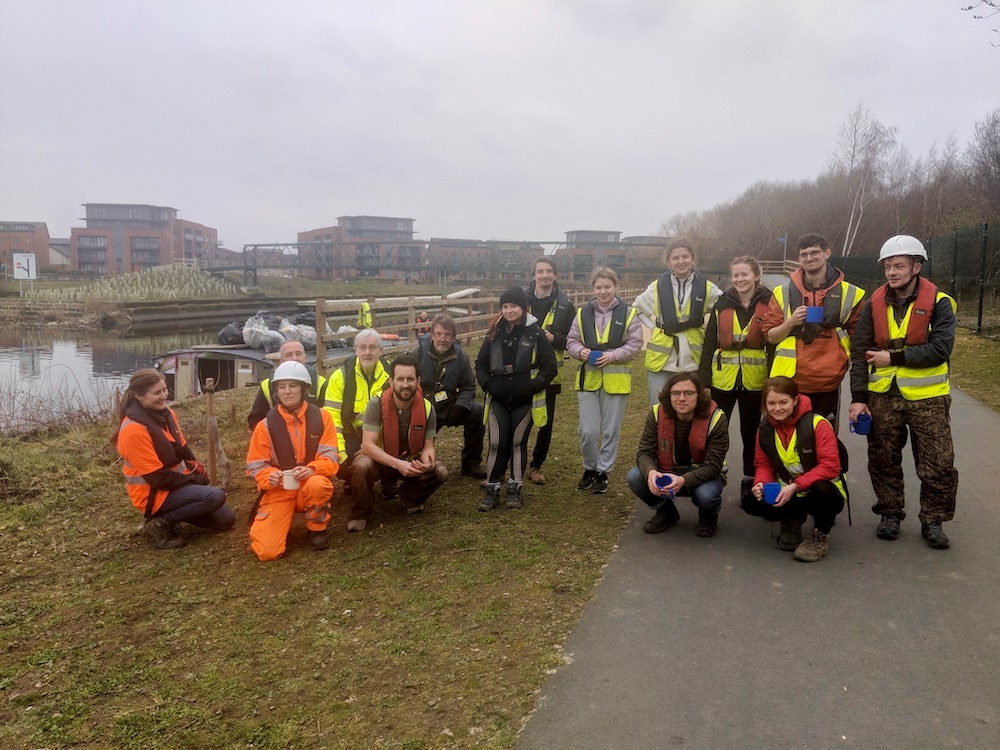 On Friday (1 March 2019) I joined volunteers, the River Stewardship Company and Groundwork, to carry out a litter pick along the river next to the H2010 development in Hunslet.
This was one of the weekly volunteer days carried out by River Stewardship Company through Leeds city centre as part of the Leeds Flood Awareness Scheme. Working together, we cleaned a small section of the riverbank, removing a huge amount of rubbish, most of which was plastic.
It was tragic to see so much waste in our wonderful waterway but reassuring to see so many people get stuck in and make a difference to the environment and the wildlife which makes it home. For many residents who live on the waterfront, this is their back garden and we must do more to protect it.
There are some clear actions for the Council and the Canal and Rivers Trust to work on following conversations I had with the volunteers and river users, such as the lack of litter bins on the riverbank from Leeds City Centre to Thwaites Mill, issues I will look to address.
Sarah from the River Stewardship Company Commented:
"It was fantastic to see such a big turnout and be able to achieve so much. Our weekly volunteer days cover the river all the way from Apperley Bridge to Thwaites Mill so we have a large area to cover, but there is still a lot of rubbish to collect from this area so we will be back for another volunteer day soon."
One thing I would encourage is for Leeds Riverside residents (or anyone who loves the river) to get involved with the volunteer clean-up days. You can sign up to get alerts about actions days here the-rsc.co.uk/riverlution/get_involved
Together as residents, the Council and the agencies who manage the waterway, we can all keep this wonderful river clean and healthy, for us and the wildlife which calls it home.
This post was written by Councillor Paul Wray (Hunslet & Riverside)
We encourage anyone living or working in South Leeds to use this website to tell their news. You can either use the Create an article for South Leeds Life page, or email us at: info@southleedslife.com