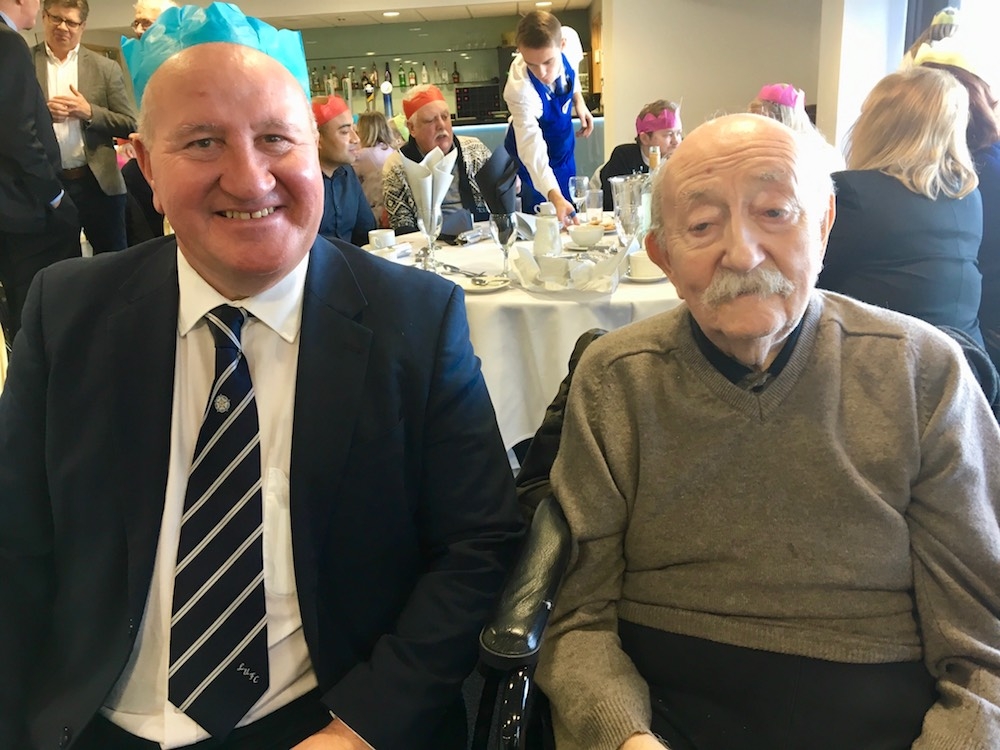 Leeds United Football Club has hosted a very special lunch to celebrate its new community partnership with not-for-profit organisation, Holbeck Elderly Aid (HEA). The club welcomed HEA service users to Elland Road for the lunch where they were joined by HEA's Patron, Hilary Benn MP.
Holbeck Elderly Aid (HEA), an organisation supporting the most vulnerable and socially isolated older people in Holbeck has been selected as one of the club's charity partners as part of its ongoing commitment to CSR in the local area. Many service users at HEA are long-standing Leeds United fans and the partnership comes ahead of proposals to build the new training ground right opposite the home of HEA.
The partnership will see Leeds United supporting HEA in a number of activities including the launch of its Challenge 500 initiative, which invites individuals and companies to donate £500 to support the charity in its vital work, by offering hospitality and match tickets as part of an annual prize draw. HEA also supports the wider community of Holbeck which falls into the one per cent of most deprived neighbourhoods in England.
Commenting on the partnership between HEA and Leeds United, Chief Officer, Elissa Newman said:
"We're delighted to be teaming up with Leeds United Football Club as part of its CSR programme and our commitment to supporting those in need in the Holbeck area. There's great synergy between HEA and the club in terms of its commitment to grass roots initiatives and the work we do on the ground in Holbeck.

"Working with such a prominent partner brings huge benefits for our organisation and helps to guarantee the long-term sustainability of our charity and the vital work we do. We're excited to see what the future brings in terms of ongoing support from the club and its partners and we'd like to thank the team for hosting such a wonderful lunch for our most honourable guests."
Alan Scorfield, Chief Executive at The Leeds United Foundation, said:
"It's great to give back to the local community, particularly to those who've supported the club for such a significant time. It was fantastic to meet some of our longest standing fans and we're honoured that they were able to join us at the lunch which marked the first of many joint initiatives between the club and Holbeck Elderly Aid."