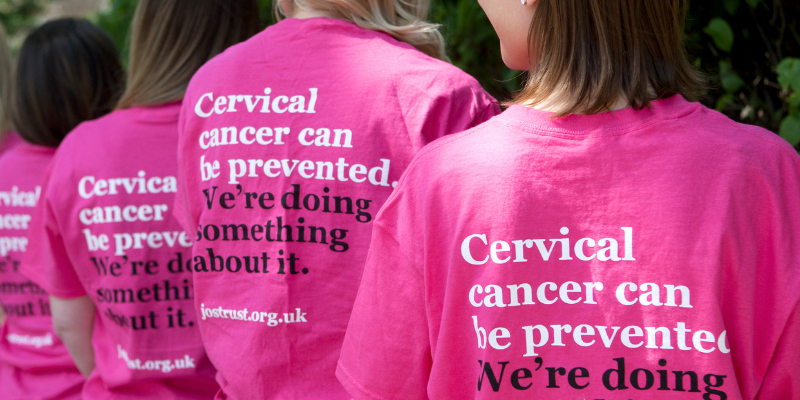 To mark Cervical Cancer Prevention Week (17-23 January 2022), Leeds Cancer Programme is working with partners across the city to raise awareness of cervical screening as well as potential results and encouraging women and people with a cervix not to ignore their invitation.
Led by Jo's Cervical Cancer Trust, the week aims to see cervical cancer prevented and reduce the impact for everyone affected by cervical cell abnormalities and cervical cancer.
In Leeds, there are a variety of ambitious strategies being implemented through Leeds Cancer Programme to increase cervical screening and diagnose cervical cancer earlier.
Dr Andy Robinson, Lead GP for Cancer Prevention, Screening and Awareness, Leeds NHS Clinical Commissioning Group, said:
"Our strategy across Leeds is to improve the early diagnosis of cervical cancer. We hope to achieve this by raising awareness of the signs and symptoms of the disease and emphasising the importance of screening for it. We are working with various partners including MacMillan Cancer Support, Yorkshire Cancer Research, and Leeds City Council Public Health, to deliver targeted interventions to increase the uptake of cervical screening across Leeds, with specific focus on vulnerable populations where screening uptake is known to be lower than average.

"As always I would urge everyone to attend their cervical screening appointments, as the sooner any abnormalities are detected the better the treatment outcomes are."
Samantha Dixon, Chief Executive, Jo's Cervical Cancer Trust, said:
"We want everyone to have the support and facts they need to access cervical screening and deal with an unexpected result. Cervical screening can help stop cervical cancer before it starts so it's an incredibly important test. Help raise awareness by sharing your story this week and show others they aren't alone."
In Leeds, extensive activities have been employed through the Leeds Cancer Programme to address low cervical screening uptake in identified areas of the city. These include 'Cancer Screening Champions' located in identified medical practices who chase up patients who haven't responded to their screening invitation, as well as our 'Cancer Wise Leeds' initiative, funded by Yorkshire Cancer Research since 2019. This initiative employs screening coordinators across the city to understand local populations and to help practices identify the barriers to screening and to put in place effective approaches to encourage as many people as possible to attend their vital screening appointments.
The latest available data showed that across Leeds there was a screening uptake of 70.3% in October 2021, but at a local Primary Care Network level this ranged from 30.5% up to 80.5% which demonstrates that there is still much more targeted work to do in order to improve uptake. The national target for screening rates for those aged 25-64 is 80%.
Cervical cancer prevention doesn't stop at screening. 220,000 women and people with a cervix every year are told they have cervical cell changes after their screening, and many more given a HPV diagnosis. This can mean more tests and treatments, and for some it can be an incredibly hard time.
By sharing stories and tips during Cervical Cancer Prevention Week the aim is to make those facing an unexpected result know they aren't alone.
This post is based on a press release issued by NHS Leeds