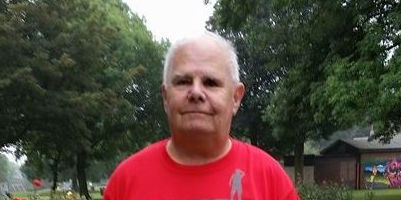 As from today I have decided to take a bit of a back seat from blogging for South Leeds Life.
This, believe it or not, is my 400th blog plus many Newspaper articles.
The only blogs will be doing in the future are for BITMO's GATE and anything they are connected with such as galas, open days and other things.
From time to time will do Police appeals but that will be that.
I have discussed this today with Carla of The GATE and she fully understands my reasons for doing this.
Last week after my appointment with my Psychiatrist, my mental health issues took a big turn for the worse. This is part of the reason to take a back step.
There is another reason, but best I leave that alone in my thoughts at the moment.
I want to take the opportunity to thank Carla, Lynne, Chris Ash and Chris Simpson of BITMOs GATE. Julie Holmes and Chris Holmes for all their valuable help during what has been a difficult time for me.
Finally a big thank you also goes to Peter Smith, for all his help and congratulations for him receiving the BEM this weekend.
There are loads of other people to thank, but the list is quite large. So thank you all.
During the meeting yesterday at BITMO's GATE, all the volunteers was asked to say a few words and tell everyone what volunteer tasks they were involved with.
In the only way I could, broke it down into days of what I do on a weekly basis, forgetting what I do on a monthly basis, Lynne filled the gaps in for me.
So I thought I would list my volunteer duties and volunteer groups I have joined and why I have to cut back on my blogging.
Volunteer Local reporter for South Leeds Life.
Ancestry Group, Art Class, although must do more with the art class.
Walk and Talk group
News Café for South Leeds Life.
Belle Isle History Group.
Belle Isle and Middleton In Bloom (Treasurer).
Saturday Parkruns.
Medics v Patients Panel at my local surgery.
Photgrapher for BITMO GATE and Blogger.
Memory Café, usually at least one a week, possibly two.
So that's it, Thanks again for all your help.