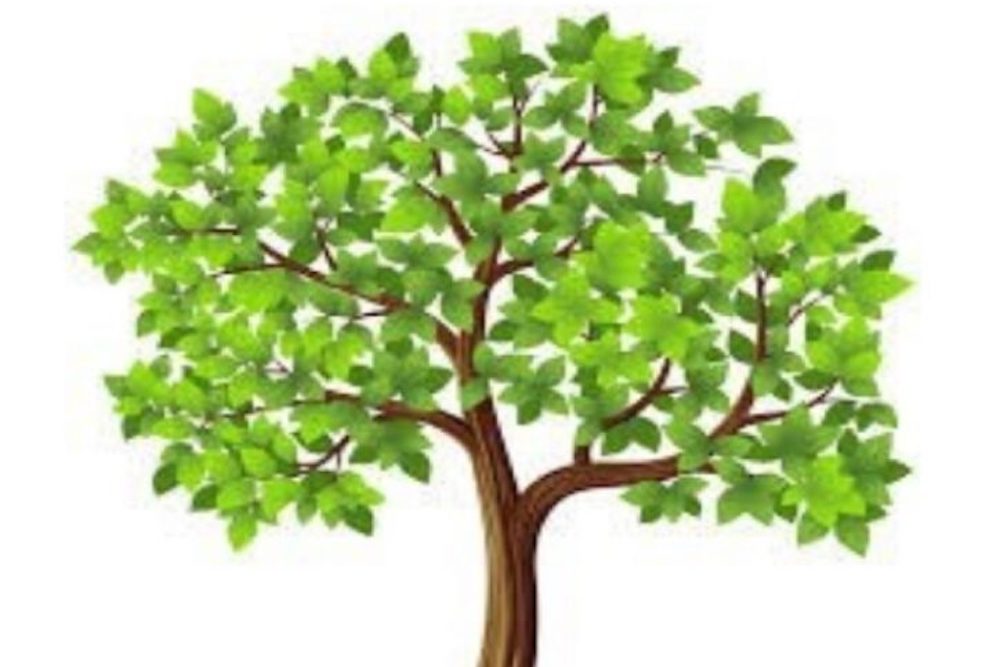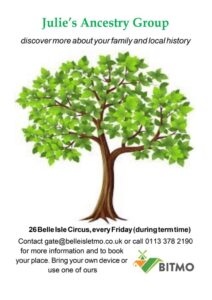 I have been running my Ancestry group for a few years at BITMO's GATE. I actually started there within a few months of the GATE opening.
The group originally ran for an hour a week, but an hour wasn't really long enough and soon enough that hour turned into a full day with two sessions.
The Group has now 15 Members, and counting.
All members have a family tree, whether it's their own personal one or one that I have helped set up. I help people search for records of their ancestors.
They can also see their ancestor's own hand writing on the 1911 census. They could also maybe get to see if anybody served in WW1 (if the record survived as the building they were held in was bombed in WW2). If the record can't be found, there are still the medal cards which showed the medals that were awarded to their ancestor. There are also other records available.
Then Covid came along and like everything else the group had to stop. It seemed very strange not meeting up once a week.
With lockdowns over and now everything has opened up again, we are back.
We started again at the end of November last year and I now run the group from one of the Community rooms on Belle Isle Circus. Everyone is glad to be back and we also have some new members.
The group has gone from strength to strength and quite a few members have been with me for several years. But it's not just an ordinary group where you just turn up, find what you want and go. You have cups of tea or coffee and talk about allsorts, though family history is also a topic. People make friends, which is always a good thing.
Researching family history is not always easy but it's very interesting and can be quite addictive. It's amazing what can be found as I also do my own tree and my husband's. It can also put you in contact with new family members, that's if you want to do that side of it.
I never promise that I will find the information you want, as nobody should say they can and will find it. I always say that I will try, yes I usually do find them, but that's only if the records are there to be found.
I also say that if I do find something that you don't like, for example a prison record, it's not my fault. I can only tell you what the records say. To be honest that's only ever happened once in all the years I've been doing this.
I visited Radio Leeds with Wayne, a member of the Ancestry group.
His ancestor is Arthur Louis Aaron who was awarded the Victoria Cross. I think Wayne already knew about Arthur, but he found out more while he was at Ancestry Group.
Ancestry is now on at 26 Belle Isle Circus, every Friday (term time only) 10am-12pm and 1-2:45pm. New members welcome.
Julie's Ancestry Group members comments:
Ken says:
Ken researching my Family Tree

"I joined Julie's Ancestry Group, almost by accident, right at the beginning about 8 years ago when I had done a South Leeds Life interview with Carla, the Manager, when BITMO's GATE first opened from being a Library.

Carla asked me if I would like to interview Julie and her Ancestry Group, for the paper and blog, and of course I jumped at the chance.

The interview turned out be my second interview for South Leeds Life, after Carla, but looking through the South Leeds Life archive I cannot find Julie's story.

Anyway I thought I would give it a try myself and became a founder member of the group.

Julie asked me my parents' names and grandparents' names and started my tree and I joined ancestry.co.uk, where you pay an amount each month to keep building your tree. I joined ancestry.co.uk on 15 April 2014, which means Julie's group started around the same time.

Julie has helped me and others to build their tree over the last 8 years or so.

As Julie says, you can come up with some surprising results. For example, I found out that two of my Great Uncles were killed during the First World War in Flanders Field, and buried near there.

A few other ancestors popped up who had been put in Debtors Prison and some others jailed for stealing food to feed their families, times were bad back then. I noticed the ones stealing food were let off by the Judge after spending time on remand.

Another ancestor was sentenced to be hanged for murder. He got a reprieve and what I could not understand was that he did not serve jail time.

Each group member's tree is viewed on a laptop.

Also, with Julie's help I now have 1,120 people in my tree, some have died and of course some still living. I have 1,261 records in my tree and 241 media files.

All which could not happen without Julie's help. I'm a friend of Julie's family and see Chris her husband and Julie when I can."
Val says:
"Julie removes the brick walls found along the way when researching your family tree, helping to pull your family picture together.

She's always patient and knowledgeable, nothing is ever too much.

When finding family details, including any skeletons in the cupboard, which in some aspects its quite a shock and sometimes quite funny, but makes the family real and in some ways allows you to understand why certain things happened along the way.

Julie makes it enjoyable, fun and addictive. The overall experience is just like meeting up with a group of friends, it's great."
Margaret says:
"Julie's Ancestry Group has been very enlightening. Julie is a very helpful person and I have so enjoyed my time there."
Sue says:
"I only joined the group a few months ago, but everyone is really friendly and makes you feel very welcome. Julie is really helpful and gets the information you need when you've hit a brick wall. I have learned lots of things about both sides of my family which I didn't know I have more understanding about where I come from."