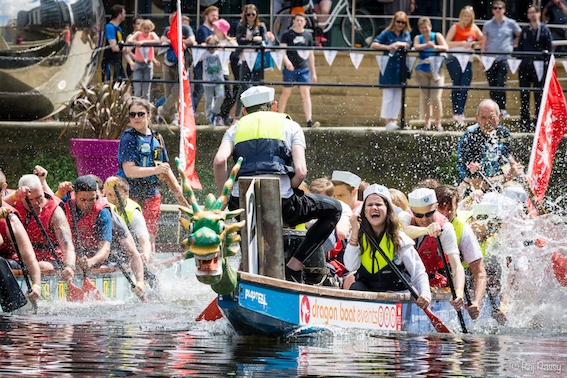 It's time for the Leeds Waterfront Festival 2018 and once again there are lots of activities planned for various points along the river this weekend (23-24 June).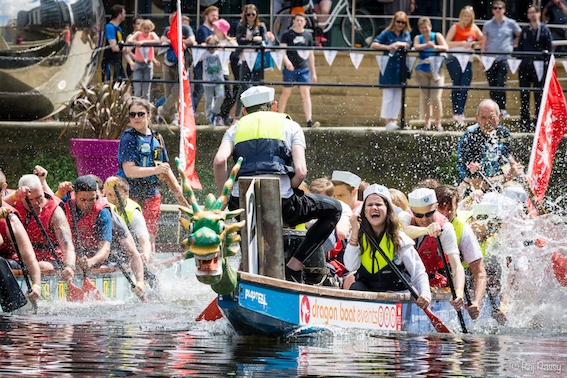 Activities at Granary Wharf (near the station) include canoeing, kayaking and sail boarding; as well as a climbing wall, martial arts, food and live music. Activities run from 10am-4pm and a boat service will connect to Leeds Dock.
Brewery Wharf (between Leeds Bridge and Crown Point Bridge) will host more music on Saturday with DJs, karaoke plus Latin vibes with samba dancers.
Leeds Dock will see Dragon Boat racing on Saturday and Leeds Strongest Human completion on Sunday. The British Street Food Awards will be judged across the weekend and there will be play activities and the 'Close to the bone' dog show.
Pirates will be the theme at The Royal Armouries both inside the museum and in the dockside amphitheatre. There will be re-enactments of a battle between pirates and the Royal Navy and a demonstration of canons and firearms. On Saturday evening there will be a retelling of the classic 'Treasure Island' by Tim Ralphs (booking required).
As the organisers say "The festival is a fantastic demonstration of how the waterfront community works together to produce something really special. We hope you can join us and have a great time."
For more information go to: canalrivertrust.org.uk/enjoy-the-waterways/events/2018-06-23-leeds-waterfront-festival