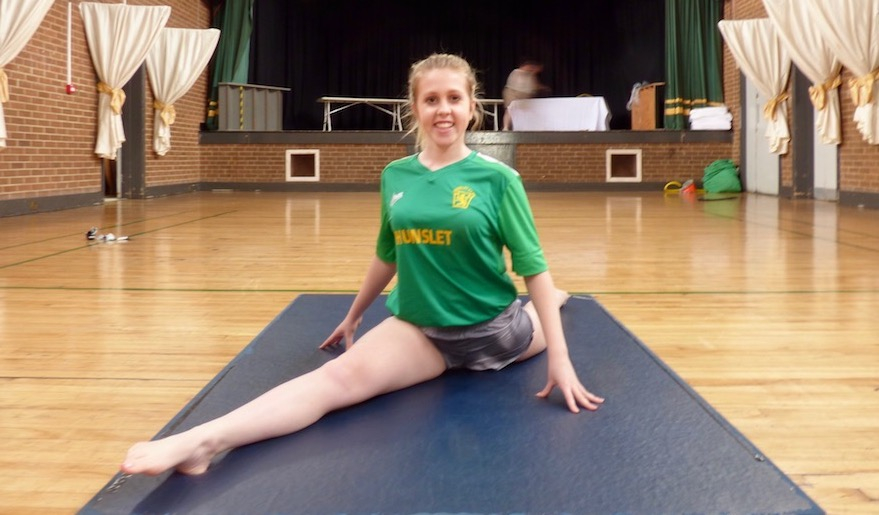 Ellie Taylor has qualified as a Level 2 Gymnastic coach thanks to support from The Hunslet Club.
Ellie, who is taking her A levels has been volunteering at the club since September. Already a Level 1 coach, they decided to fund her training to reach Level 2. Ellie teaches at a number of sports centres but says the Hunslet Club is special.
"I love it at the club. It's so fun and enjoyable, everyone's so friendly. I was amazed to see guys coming out of boxing training and stopping to watch the gymnastics and ask how it was going.

"I'm very grateful to the Hunslet Club" she went on "I couldn't have afforded the training whilst studying for my A Levels."
Ellie hopes to get a place at Leeds Beckett University in September to study PE, but plans to carry on volunteering at the club.
Dennis Robbins, Chief Executive at The Hunslet Club commented:

"We rely on volunteer coaches like Ellie across all sports and we are happy to invest in their training. It's a win-win situation: they gain qualifications and we get more skilled coaching."
The Hunslet Club runs gymnastics classes for children aged 4 upwards on Wednesday evenings and Saturday mornings. Find out more at: www.hunsletclub.org.uk/our-activities/gymnastics/ or ring (0113) 271 6489.