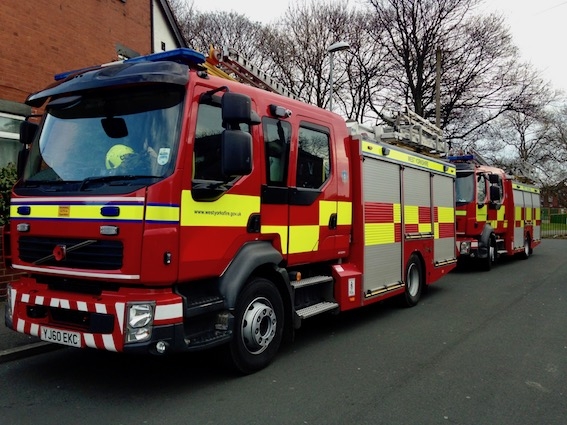 Fire fighters using breathing apparatus extinguished a kitchen fire in Belle Isle early this morning (Saturday 30 September 2017).
Two fire engines from Hunslet Fire Station attended the blaze on West Grange Road at 5:26am. One hose reel and a high powered fan were used to to extinguish the fire and disperse the smoke.
One woman was treated for smoke inhalation by the ambulance service at the scene.