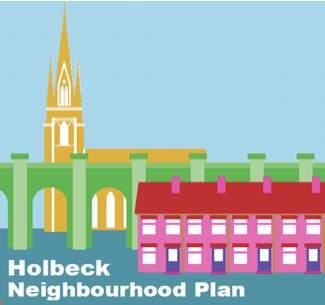 The Holbeck Neighbourhood Plan will pass another milestone at a meeting on Saturday (29 March 2014).
The Holbeck Neighbourhood Forum will elect a Board of up to 12 local people at its first annual general meeting. The job of the Board is to manage the Forum and oversee the production of the Neighbourhood Plan, which will shape how Holbeck develops in the future.
Dennis Kitchen, Acting Chair of the Forum said:
"This is an opportunity to get involved and help shape the future of Holbeck. No special knowledge is required, just loads of enthusiasm."
If you are not already involved, you will be able to join the Forum at the meeting and put yourself forward to be on the Board. There will then be an election in the meeting. Membership of the Forum is open to anyone who lives, works or does business within the plan area in Holbeck.
The AGM will follow on from a meeting of the Forum which will discuss such issues as the new housing, the viaduct project and social activities as well as the development of the plan.
Eve Tidswell adds: Last Thursday (20 March 2014) a group of residents involved with the Plan met Under Secretary of State, Stephen Williams MP, to talk about how the work was progressing. He also went on a short walkabout to look at the new housing that Keepmoat are involved with and look at some older, historic parts around Holbeck. He saw the back-to-backs, and walked down Domestic Street as far as the viaduct, looking at the historical buildings and was informed about the significance of the area. He was very interested in what he saw and heard, especially all the history.
The meeting will be held on Saturday 29 March at St Matthew's Community Centre and start at 12:30pm. Refreshments will be served from 12 noon.
Download the latest Holbeck Neighbourhood Plan newsletter here: HNP Newsletter March 14
Download details of the board member's role here: HNF Board Member
For more information visit the Neighbourhood Plan website: www.holbeckneighbourhoodplan.org.uk