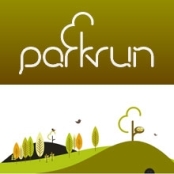 Hunslet Hawks will be supporting the inaugural Parkrun to be held in Cross Flatts Park, Beeston on Saturday 23rd March at 9:00am.
As previously reported on South Leeds Life, Parkrun's free, weekly, 5km timed runs are coming to Beeston. They are open to everyone, free, and are safe and easy to take part in. A spokesperson for Hunslet Hawks said:
"It's great that we now have one on our doorstep. Harry the Hawk will be there on the day along with a few other guests. We'd like as many fans as possible to run on the day, wearing their Hunslet shirts, to ensure the event gets off with a bang."
The club have also announced that they will be giving discount tickets to all runners for the game the following day against Sheffield Eagles. The club would also like to congratulate Mark Hodgkinson and his team for getting this worthwhile project off the ground.
The run will start by the Watsonian Pavilion, near the bowling greens at the top of the park. Parkrun is free to enter, but to get a recorded time you need to register on their website. More details of the event can be found here.