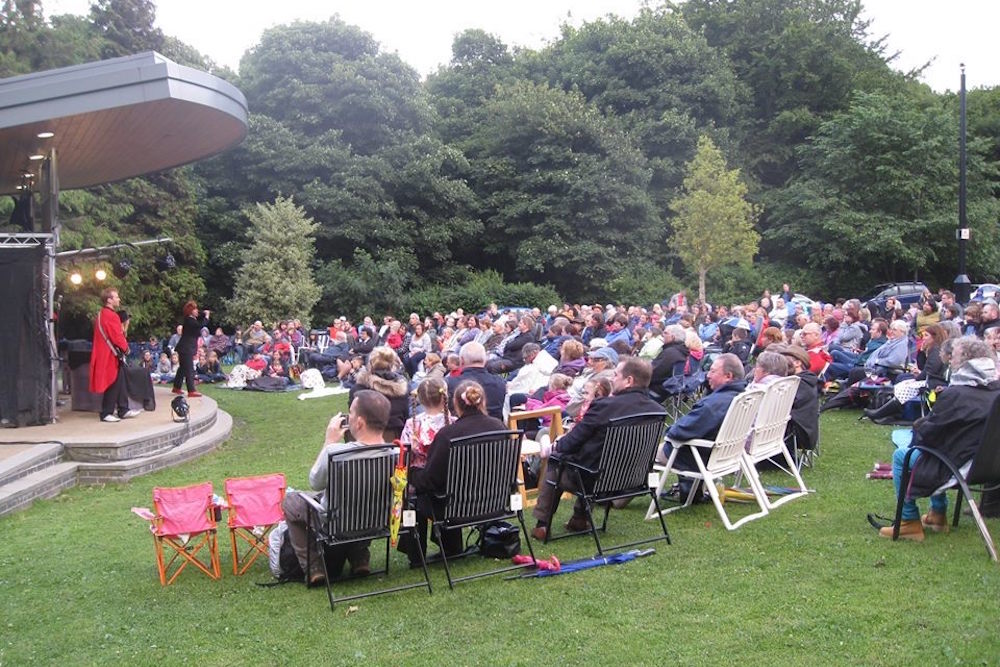 Friends of Middleton Park are delighted to welcome back Oddsocks Theatre Company for a night of Shakespeare in the park on Saturday (2 July 2022).
If you think that sounds a bit heavy for a Saturday night, you clearly haven't seen Oddsocks before. The company perform Shakespeare with a twist of pantomime and it's always a gloriously funny, family-friendly show.
"Hamlet The Comedy" finds the eponymous royal student returning home for the summer holidays to find something rotten in the state of Denmark and it's more than just the bag of dirty washing! Mum's married Uncle Claudius and Dad's dishing the dirt from his grave – it's enough to make a teenager mad! Things will never be the same again in the Hamlet household…
Shakespeare's famous tragedy is performed as you've never seen before with lots of laughs, music and memorable moments.
The Stage gave a 4 star review saying: "Oddsocks excels in an entertaining show which succeeds as both farce and a perfect introduction to Shakespeare."
The show is on Saturday 2 July 2022 at the Bandstand next to the Visitor Centre in Middleton Park. The performance, which is suitable for all ages from 7-107, starts at 7pm.
Please bring your own chair or blanket to sit out on. An umbrella might be useful as the show will go ahead rain or shine. Refreshments will be served in the visitor centre.