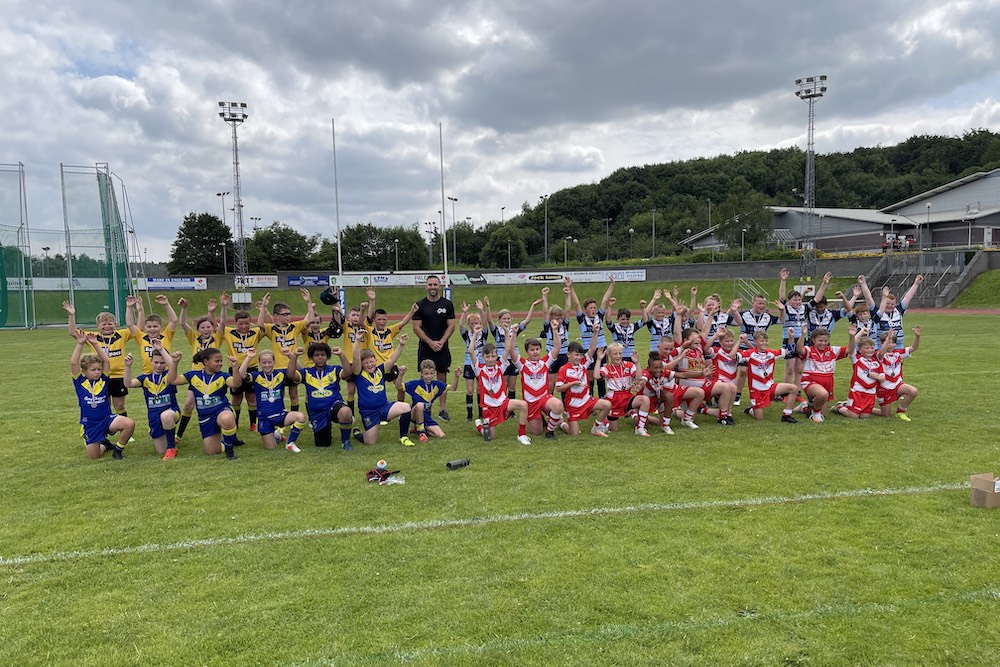 Twenty-one clubs from across the north of England have already confirmed that they will be attending a giant 'Community Club Summer Festival' in Hunslet at the end of the month – and more are poised to follow.
The event, which is being organised by Hunslet Foundation's Manager Michael Nuttall and his colleagues Tyler Finister and Lee Robinson in conjunction with Luke Gale's ever-growing 'Kicking for Grassroots' initiative, will be hosted by leading local amateur outfit Hunslet Warriors and will take place on Sunday 31 July. The Warriors have more pitches available than Betfred League 1 club Hunslet RLFC are able to provide at their South Leeds Stadium base.
The festival will involve teams at Under 9s and Under 7s, who will play in the morning, and (in the afternoon) Under 10s and Under 8s sides.
Clubs – many of whom will fetch teams at more than one age group – inked in for participation are Birkenshaw, Bronte Barbarians, East Hull, Elland, Farnley Falcons, Garforth Tigers, Goole Vikings, Hull Dockers, Hunslet Club Parkside, Hunslet Warriors, Illingworth, Keighley Albion, King Cross Park, Oulton Raiders, Rochdale Mayfield, Rylands Sharks, Skirlaugh, Stanningley, Wetherby Bulldogs, Whinmoor Warriors and Wigan St Judes.
Nuttall said:
"Everything is now in place for what should be a great day.

"We host regular fixtures throughout the season at the South Leeds Stadium – often as curtain-raisers to our home games in Betfred League 1 – and we thought why not put a festival on ourselves and make it as big as we can.

"Being realistic, we appreciate that this is our first festival, so we're not going too overboard with it. But we have managed to get some great sponsors on board, with a few more to be announced at a later date.

"The Hunslet Foundation and the Luke Gale Academy can't wait for the day to arrive and we're looking forward to bringing community clubs together that may not have had the chance to play one another without this opportunity."
This post was written by Phil Hodgson
Photo: Luke Gale and young players from East Leeds, Beeston Broncos, Hunslet Warriors and Bentley enjoyed a summer camp at Hunslet's South Leeds Stadium last year