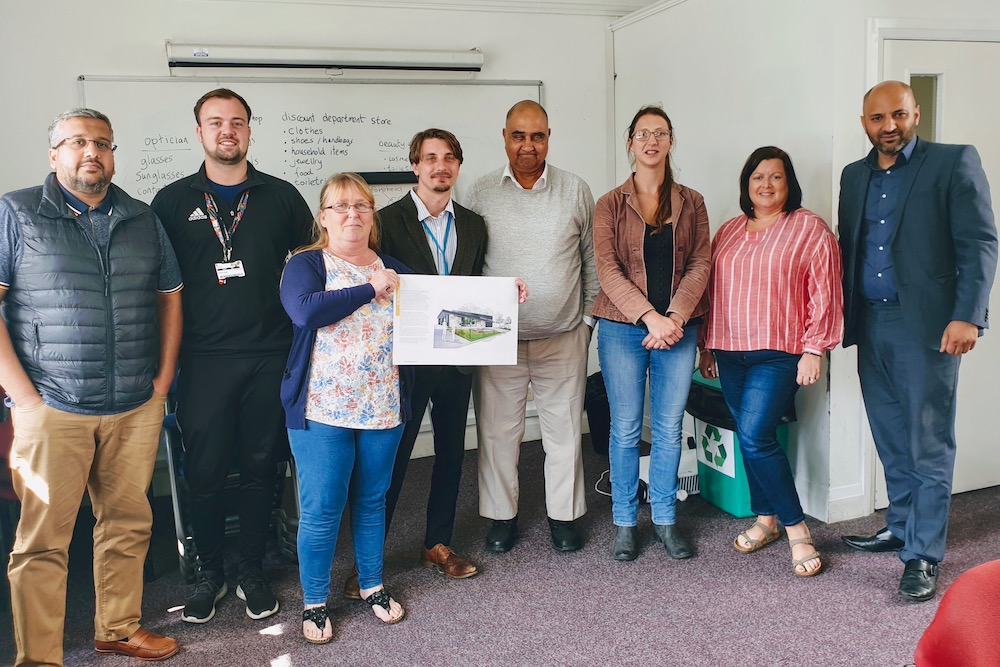 Hamara Healthy Living Centre has won a grant of £300,000 from independent trust Power to Change. The grant, part of the trust's Community Business Fund, will allow Hamara to move the development of the Old Cockburn Sports Hall forward towards planning and detailed designs.
Hamara's vision is to renovate the Old Cockburn Sports Hall in Hunslet Moor, Leeds, into a new sustainable, vibrant community hub to become The Cockburn Centre. This will be a local community business which operates for the benefit of local neighbourhoods, led and run by adults with learning disabilities and supported by local volunteers.
Hamara will move its growing day opportunities provision for adults with learning disabilities, currently based at the Hamara Centre on Tempest Road and funded by Leeds City Council, into a new development to compliment Hamara's long-term vision of growth for the service. The building will also house a changing places toilet as well as a sensory room, quiet room and chill zone.
Mohammed Farouk, Chair of Hamara, said:
"Power to Change has given us the opportunity to address key issues relating to disability employment and participation in sport. It also ensures that through the development, we will empower and enable our community who have disabilities."
Shanaz Gul, Operations Director at Hamara, said:
"We are ever so grateful to Power to Change for supporting and investing in the project, we at Hamara are here to serve the community and this grant has the got the ball rolling to begin our journey of the next chapter, exciting times for Hunslet Moor!"
Armghan Sajid, Finance & Fundraising Manager at Hamara, said:
"This grant means the world to us! To have the support of such a pivotal and supportive funder such as Power to Change, we are confident we can now go on and secure the remaining capital and realise our ambitions."
Kate Stewart, Director of Programmes at Power to Change, said:
"We're thrilled to be investing in Hamara Healthy Living Centre to continue their success and to transform the Old Cockburn Sports Hall into a new community business hub for Leeds.

"The team at Hamara has been instrumental in growing the organisation to be the largest ethnic minority organisation in the voluntary and community business sector in Leeds, inspiring many others to emulate their achievements, which is critical in a city as diverse as Leeds."
Hamara is now working on finalising the designs for the building with a view to producing detailed designs and submitting a planning application next month to Leeds City Council. They continue to apply for further capital funding and to drive their community fundraising with a charity Snowden event coming soon, and bagging and bucket collections at local supermarkets to name a few.
Visit Hamara's website at www.hamara.org.uk for further information and how you can get involved whether you want to volunteer your precious time or help fundraise for this development.
The Community Business Fund offers grants between £50,000 and £300,000 to existing community businesses, based in England. Grants are designed to help community businesses to grow and become more financially sustainable. For further information follow this link.
This post is based on a press release issued by The Hamara Centre