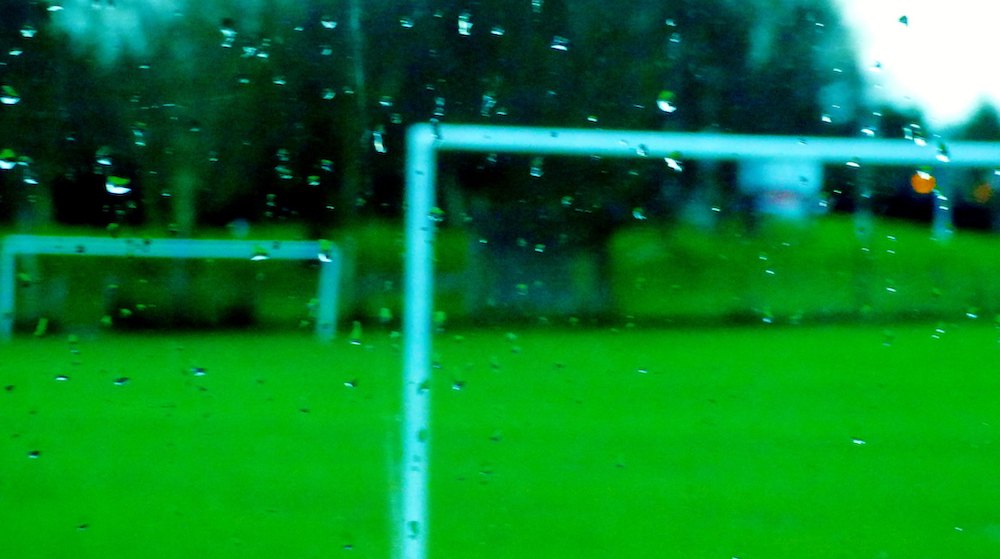 Half Term might be almost over, but there's plenty going on over the coming week in South Leeds. Here's a roundup of some the main events. For full listings go over to our What's On calendar here. https://southleedslife.com/events/
Firstly a public service announcement: Unfortunately due to ongoing severe weather conditions, all Leeds City Council sports pitches will be closed this weekend.
There's another Digital Drop-in at Hunslet Community Hub on Saturday 10am-1pm. Experts are there to help you with problems big or small, anything to do with your phone, tablet or laptop.
Stay at Hunslet Community Hub for Crafternoon Saturday, 1-3pm. A craft session with lunch for anyone over 16.
There's a Free Family Fitness session at St Mary's in Beeston on Saturday 1:30-2:30pm. The session involves a mix of playground games, circuits and yoga.
As part of Fairtrade Fortnight, Beeston Hill United Free Church on Malvern Road is hosting a free afternoon tea on Saturday from 2-4pm. A range of Fairtrade goods will be on sale including food and drink products, books and Palestinian handmade products. Fairtrade is about better prices, decent working conditions, local sustainability, and fair terms of trade for farmers and workers in the developing world.
Leeds United entertain Reading on Saturday, kick off 3pm. If you live near the ground you can expect traffic congestion before and after the match.
Sunday lunches are being provided by Holbeck Together at St Matthew's Community Centre, 12-2pm, and the Ciaran Bingham Foundation Trust at Vale Circles on Tunstall Road, Beeston, 1-3pm.
Old Cockburn Sports Hall on Primrose Lane in Hunslet Moor is getting a new lease of life. Pop along on Sunday, 1:30-3:30pm to find out more.
The Friends of Middleton Park are hosting a Winter Woodland Walk on Sunday, 1-3pm. Join a guided walk led by one of the Friends through the park and woods. It's winter, it could be muddy under foot, so wear boots or walking shoes and warm clothing.
The Last Quiz Night On Earth is this week's visiting show presented by Slung Low at The Holbeck. It's the end of the world. The last night on earth. An asteroid is heading straight for us. Fancy going out with a bang? Sunday 5pm. … and as with all things at The Holbeck its Pay What You Decide.
On Monday morning, 10am-12pm, Hunslet Tenants & Resident Association host a coffee morning at Hunslet Community Hub. This is a great opportunity to raise any issues you are concerned about and find out about upcoming events.
Middleton Community Group meets at St Cross Church, on the corner of Acre Road and Middleton Park Avenue, on Monday at 7pm.
The Volunteer Rangers will be carrying out jobs in Hunslet Cemetery, Middleton Road, on Wednesday morning, 10am-12pm. Everyone's welcome and tools are provided.
Don't forget there are two dementia-friendly cafes on Wednesday afternoon. The Arm in Arm Memory Café takes place at Middleton Elderly Aid's Social Centre on Acre Road and the Cop Shop Dementia Café at Elland Road Police station. Both are 1-3pm and anyone living with dementia and their carers are welcome to attend.
Local history group, Hunslet Remembered meets at Hunslet Community Hub on Thursday morning, 10am-12pm.
The Toy Library pays its monthly visit to St George's community hub in Middleton on Thursday, 11:15am-12:15pm.
Free legal advice is on offer at Dewsbury Road Community Hub on Friday afternoon, 2:30-4:30pm.
Hilary Benn MP's regular advice surgeries are on Friday: 4-5pm at St Matthew's Community Centre in Holbeck and 5-6pm at Beeston Library on Town Street. You can see your Beeston & Holbeck ward Councillor at the same times and venues. They also attend Cottingley Community Centre from 6:30-7pm.
And finally, the Jamyang Buddhist Centre in Holbeck are holding an Open Day on Friday from 10am-6pm. There will be tours of the building, taster mediation sessions and the Happy Yak Café will be open for refreshments. Then at 6:30pm The Venerable Robina Courtin will give a talk about Making The World A Better Place.
Photo by grassrootsgroundswell via Creative Commons