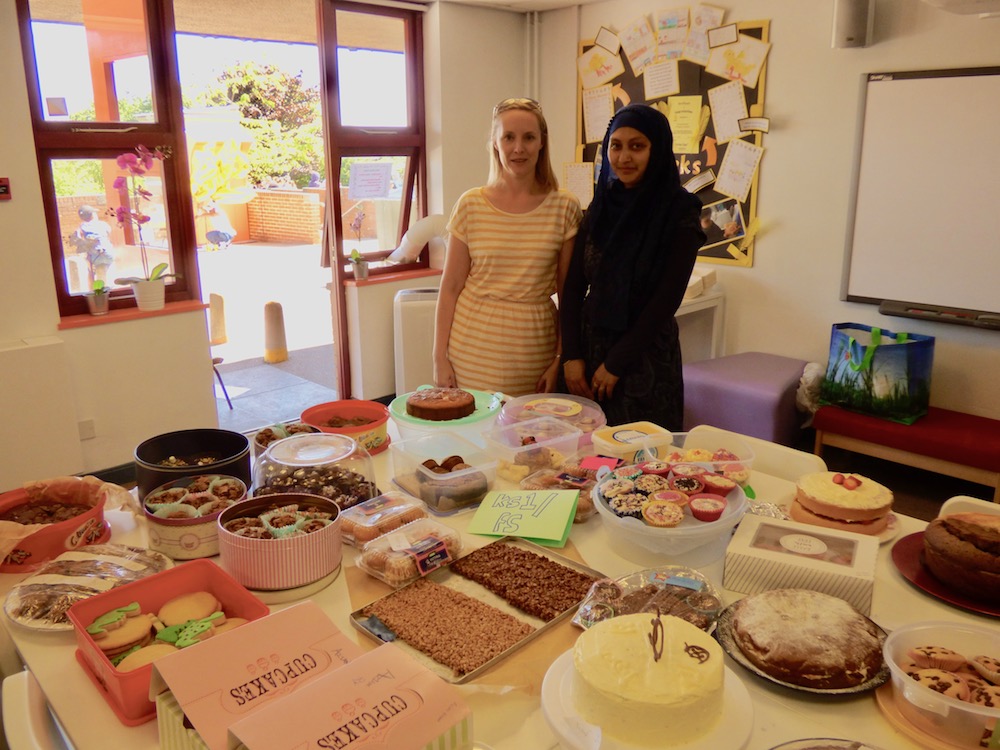 Greenmount Primary School in Beeston marked its 30th anniversary with a summer fayre on Saturday (30 June 2018).
A major part of the fair was the Greenmount Bake Off which encouraged children to bake and decorate a cake, with or without help from parents, for a competition. All the cakes were then sold for school funds.
Congratulations to the Majeed family. Ayaan Majeed won the Key Stage 1 competition with a cake beautifully decorated with 'Greenmount Bake Off' and strawberries dipped in chocolate. Older brother Mohammed Majeed worked with Hafsa Kauser to produce a cake called 'Fun In the Sun', which again was beautifully decorated and very imaginative.
Headteacher Caroline Carr said:
"The summer fayre was a great success raising £1869.93 towards a scooter and bike store and a mini library for school.

"There was an amazing turnout from members of the community fully supported by our pupils, parents, staff and Governors, without which we wouldn't be able to achieve all we do. It is through effective partnerships between home, school and the community that makes Greenmount successful.

"It truly is an honour to be the Headteacher of Greenmount in its 30th anniversary year and I am priviledged to work in such a fantastic place. A big thank you to everyone concerned."