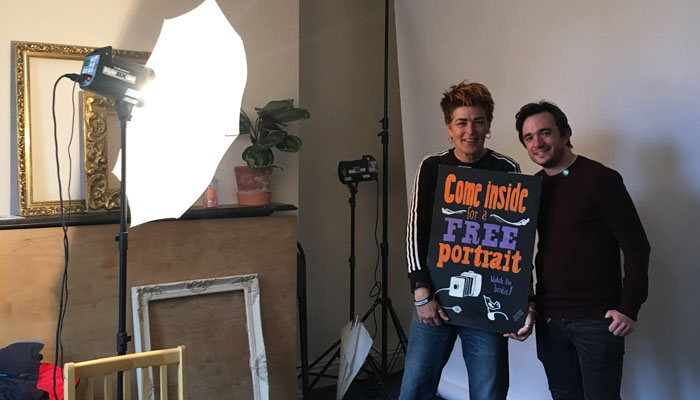 Get a professional portrait taken for free this weekend and next (30 November – 8 December 2018) at Artist House 45 in Beeston.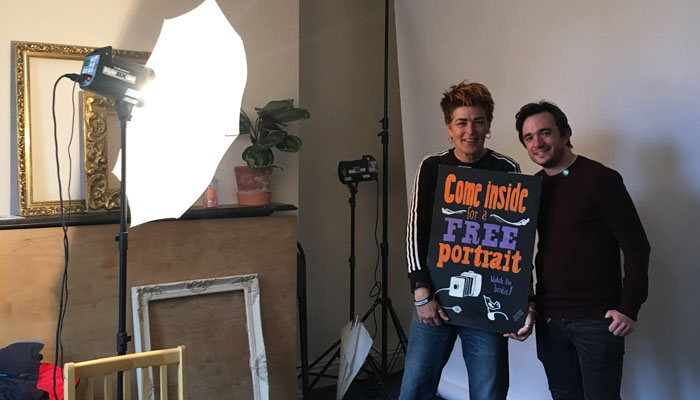 Artist House 45 is a project run by East Street Arts who invite artists to come and live in the Beeston community and make art with them. Some readers might remember past tenants Andrew Wilson and Toby Lloyd who contributed a series called The Trajectory Of The Everyday to South Leeds Life.
John Devlin is the new 'writer in residence' and he invites you to come and have your portrait taken for free! John explains:
"We're getting to know the people of Beeston and building up a portrait of the area as part of an exciting art project.

"As part of this, we're hosting a pop-up portrait studio at Artist House 45 on Garnet Terrace. If you live, work or have a connection to Beeston, you're invited to come along and have your photograph taken with your most treasured possession.

"The studio is absolutely free and you'll also get a free digital print of yourself which could even make a nice Christmas present for someone too. It's all in the name of art and community, there is no catch!

"Share your experiences of Beeston with resident writer, John Devlin and have your photograph taken by professional photographer, Lizzie Coombes.

"Remember to bring your most cherished possession, whether that's a plant, a toy or even a dog!"
The pop up portrait studio will be open: Friday 30 November and Saturday 1 December 2018, 12–4pm; Friday 7 and Saturday 8 December 2018, 12 – 4pm.
Collect your FREE print on Saturday 15 December, 12 – 4pm.
Artist House 45 is located at 45 Garnet Terrace, Beeston, LS11 5JX.