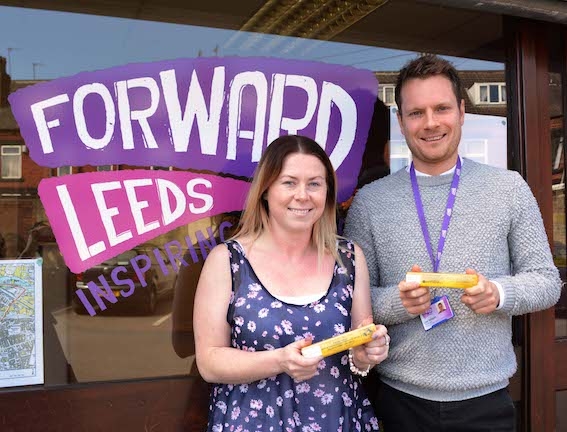 Local people who have lost friends and family members because of drugs are being invited to enter names and tributes in memorial books being opened across the city.
Drug and alcohol service Forward Leeds is opening the books in the reception areas of its hubs in Seacroft, Armley and Kirkgate in the city centre, to mark International Overdose Awareness Day on Thursday 31 August 2017.
The books will then be kept at Forward Leeds for people to view throughout the year.
Anna Headley Head of Forward Leeds said:

"It has been a terrible time across our region this year with a number of recent tragic overdose deaths. These have been primarily in Yorkshire and involving opiates.

"This day gives us an opportunity not only to reflect on every single person we have lost but remind ourselves that these deaths are preventable.

"We will be using the day to issue advice. We'll be doing that face-to-face, in our hubs, through social media and through our partners about overdose awareness."
International Overdose Awareness Day aims to raise awareness of overdose and reduce the stigma of a drug-related death. It also acknowledges the grief felt by families and friends remembering those who have met with death or permanent injury as a result of drug overdose.
Forward Leeds offers training on overdose awareness to their clients and to its partner organisations across Leeds.
As South Leeds Life previously reported they also issue free Naloxone kits to their clients and their families and friends that can temporarily reverse the effect of an opiate overdose.