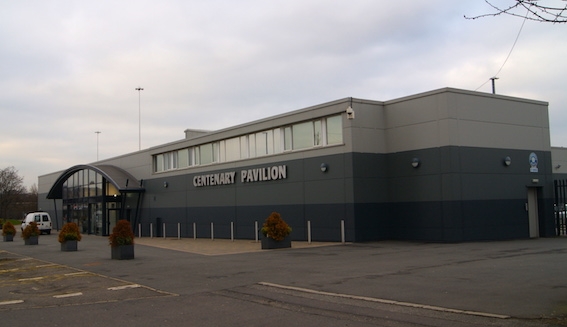 Twenty one people, including four from South Leeds are due to appear in court today (30 August 2017) charged with violent disorder following a large fight at a boxing event.
The charges relate to an incident at the Centenary Pavilion, at Leeds United's stadium in Elland Road on Saturday, February 18 this year.
Appearing at Leeds Magistrates Court today are:
Ricky Flint, aged 23, of Petersfield Avenue, Belle Isle, Leeds;
Jack Burgess, aged 20, of Montcalm Crescent, Hunslet;
Thomas Hall, aged 30, of Recreation Grove, Holbeck;
Andrew Rowse, aged 31, of Northcote Crescent, Beeston;
Declan Storey, aged 23, of Charles Avenue, Leeds 9;
Nathan Reynolds, aged 27, of Roker Lane, Leeds;
Nathan Conroy, aged 24, of Brooklands Avenue, Seacroft;
Brian Holt, aged 38, of Stanks Drive, Leeds;
Kayne Regan, 21, of O'Grady Square, Cross Green, Leeds;
Barry John Brattley, aged 30, of Pontefract Street, East End Park;
Martin Wormald, aged 34, of Brooklands Lane, Seacroft, Leeds;
Lewis Shenbanjo, aged 27, of Blue Hill Crescent, Wortley;
Jason Brattley, aged 29, of Lydgate, Burmantofts;
Darren Fisher, aged 30, of Heald Street, Castleford;
Barry Lyons, aged 44, of Leigh Avenue, West Ardsley;
Ryan McDonagh, aged 36, of Kentmere Avenue, Seacroft;
Liam Mudd, aged 25, of Back Green, Morley;
Jonathan Djambe, aged 21, of Doncaster Road, Pontefract;
Patrick Stephen Lee Lock, aged 24, of Whingate Road, Armley;
Ashley Buss, aged 24, of Clark Mount, Richmond Hill;
Debbie Brear, aged 30, of Snapethorpe Road, Wakefield.
As we reported in May, the brawl led to the venue losing its licence to hold boxing events.