Pedestrian and cycling paths in Belle Isle and Middleton are set to be upgraded as part of a package of measures in south east Leeds.
One path links Orion Walk in Belle Isle with Leeds Valley office park and Rothwell across the M621 pedestrian bridge. Another tracks the M621 from the bridge, past Clapgate Primary School, up to Sharp Lane.
The improvements, aimed at increasing walking and cycling options and linkages to public transport hubs, will include:
cutting back overgrown shrubs and 'verge creep'
widening the footpath between Orion Walk and Middleton Ring Road
raised speed platform on Ring Road Middleton where the path crosses to road
formalising the path parallel with the motorway with a non-tarmac hard surface
provision of signage, benches and litter bins
The overall package of works focusses mostly on the Rothwell, Robin Hood and Thorpe areas and will cost a total of £1,719,000 which will come from the Connecting Leeds programme as previously approved by leeds City Council's Executive Board.
The full report, published on 5 March 2021, can be read here.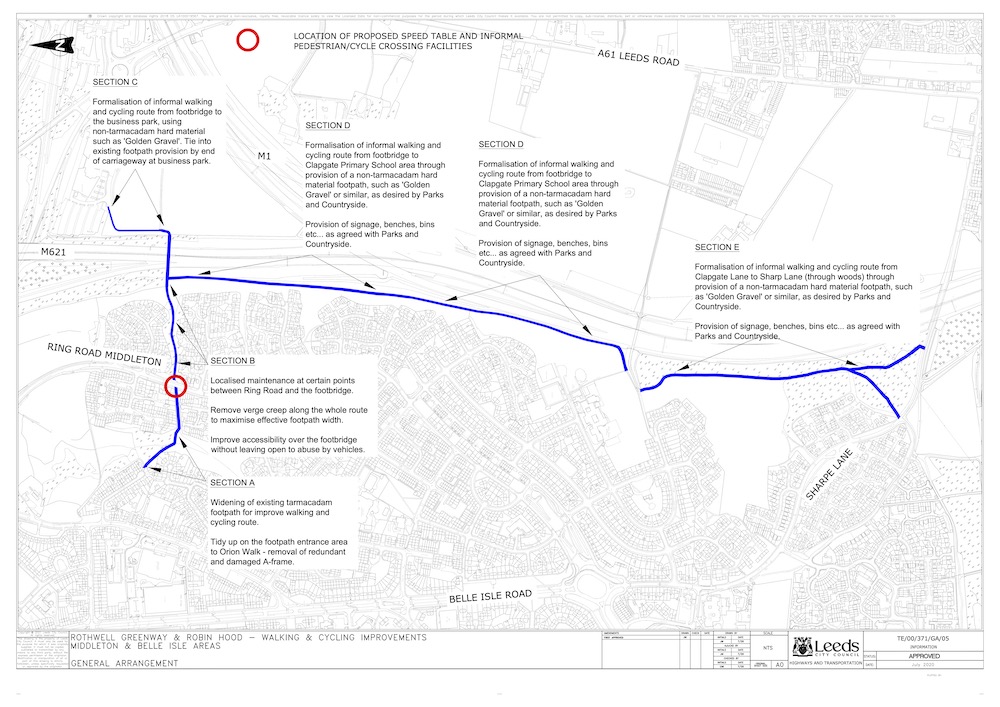 Photo: Existing footpath from Ring Road Middleton to Orion Walk via Google Streetview