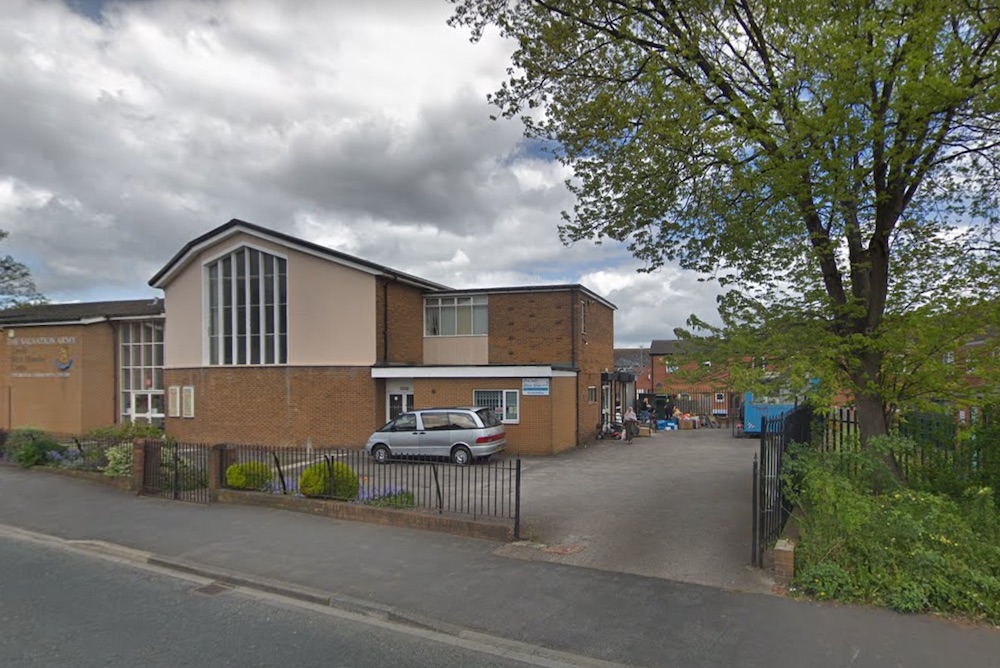 Walking into a Salvation Army building you will probably expect a warm welcome, this is exactly how I was met this morning when I visited the Salvation Army on Hunslet Hall Road. Jeremy Morton visited a number of years ago and I re-traced his steps to see how things are getting on.
Vanessa, who is not only the shop manager, but also the community manager, welcomed me warmly and was happy to spend over an hour with me showing me round and explaining more about what she does.
The shop is modest in size but brimming with an atmosphere of love and caring as many people from very diverse backgrounds came in and out, looking through the offerings and snapping up bargains. Vanessa explained that seeing the smiles on people's faces when they find a bargain is one of the highlights of the job and she really enjoys seeing people leave with a smile on their face.
The shop is also blessed with bountiful donations from the very community it serves, while I was there Vanessa's volunteers were tackling a large pile of donations left that morning, pricing up and sorting the goods before carefully placing them out for sale.
There really was an eclectic offering from vinyl records for 50p to good quality children's toys at reasonable prices, there really was something for everyone. Don't forget to have a look in the 'freebie box' on your way out too, if you have an old VHS player you might just be in luck!
Supported by her volunteers who help her keep things in order, Vanessa also has a deeper role in the modest surroundings of the shop. Vanessa, who has experience of 25 years in a social services setting, has endeavoured and succeeded in making the shop and wider Salvation Army building a safe and supportive space for people, not only physically from the elements but emotionally too.
We both shed a tear or two as we talked about the diverse outreach she provides especially the food parcels and toy donations around Christmas time and also how she has brought together communities who might not otherwise have got to know one another. The shop provides a warm and safe environment for friendships to be forged and communities to come together.
The Church provides emergency food parcels and if you or someone you know is in need, drop in and Vanessa can help you through the process. If you feel you'd like to donate they welcome store cupboard basics, preferably tins that have ring pulls and are easy to open and cook.
If you are in need of furniture the shop can't sell this due to space constraints, but if you drop in and let Vanessa know what you need, she can find it whatever it is and whatever the story behind the request. The shop is truly a hidden gem and Vanessa plays a very important role both in the immediate setting and in the community helping support the vulnerable just as the founding members of the Salvation Army will have since the Corps was established.
All are welcome please pop in, they're open Monday to Thursday 9:30am-1pm, even if you don't find a bargain you will certainly find a warm and supportive welcome no matter how your day might have started. Donations can also be made during this time of clothing, toys etc as well as the aforementioned food items.
Main image: Google Streetview