Diary of a fat girl – Clare Brooke

Wed 17/11/2021 To Kenneth Ingram:

Don't forget to view Slide Show Below
MY MENTAL HEALTH AWARENESS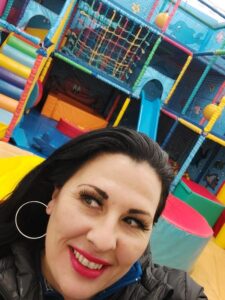 My mum gave me life but she has saved my life many times.
I lost my uncle to suicide when I was 21. We had argued before his passing, I never got to say sorry or chat, this is where my anxiety started.
I had my first panic attack a year later and became scared of lifts, motorways and flying.
This is all because I had a panic attack. I needed fresh air and in those circumstances I couldn't get it.
People didn't understand that I had sky dived at 15,000 feet out of a plane, but now I couldn't go in a lift.
We struggled to conceive for 5 years and when we eventually got our boy, Owen, he died from stillbirth the day after my baby shower.
Empty nursery all set up, surrounded by baby shower, gifts broken and hurting. He was born on my dad's 60th birthday.
The NHS looked after me.
I thought it couldn't get any worse, but receiving post mortem results the same day I was informed I had bad cells on my Smear.
Jayde Goody was dying very publicly at this time. I was terrified I was not going to live. The NHS saved me with a Colposcopy.
I was burgled that year and my Laptop with my stillborn babies photos were on it.
My husband's long wheelbase car was stolen from outside our house.
By the time my 30th birthday rolled round, I felt like what was the point any more.
I was massively misunderstood and mental health wasn't even a thing that we could even talk about.
My mum held my hand even when I was so broken I couldn't let her even hold me through fear of breaking in her arms and not getting back up again.
Two children later and my beautiful step daughter and I had my worst delayed breakdown of my life and couldn't leave the house for two weeks. Medication, three stone weight gain and a Bipolar Diagnosis was the final chapter.
We all have anxiety, depression, phobias through loss trauma grief and hurt.
I WILL FOREVER STAND UP FOR ANYONE STRUGGLING WITH MENTAL HEALTH
YOU JUST DONT KNOW WHAT  IS GOING ON IN PEOPLES LIVES.
Be kind, listen and empathise. Keep fighting stigma.
The woman I am today is because of my history. I'm beautiful inside and out and I live for the day and love with my whole heart.
Thank you to my family for carrying me when I couldn't carry myself.
Now some better News in an update.
My life has improved massively since I took Cognitive Behavioural Therapy and had some Counselling. 
I had support of Leeds City Council, Stacey Booth my GMB union, Tom Riordan and others. The NHS was amazing with me.
I'm now a mother of four. Courtney my step daughter is 24, pregnant with her second baby. Jacob was born the year after Owen and is 13 on 2 December, Summer is 9.
I'm a spiritualist, singer, blogger, been on Couples Come Dine With Me and sang live on Channel 4. I'm an events organiser, Zumba instructor, Lifeguard Trainer and assessor, and now an acting Deputy Manager at Middleton Leisure Centre.
I never hold back in life as Owen didn't get one breath in this life and everyday I have breath in me I help others and uplift people whilst making my dreams reality.
You can find me these days at Middleton Leisure Centre or on Facebook on my Blog Diary of a Fat Girl on Facebook.
Kenneth Ingram says:
" What a Heart Breaking Story from Clare. But had a Happy Ending.

Clare Entertainer at Middleton Elderly Aid recently. Many said best Act to appear there.

I was in Hospital when Clare at centre, but will see her next March and maybe sooner if performing in the area."