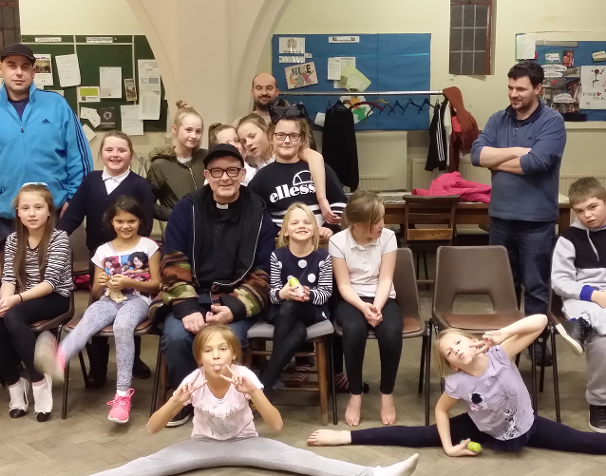 Our latest entry for the St Luke's CARES Community Awards has been submitted by the Crossroads Youth Club based at St Cross Middleton for their Cooking Club. For details of how YOUR community group can enter please click here.

If you come from the area around our church you get fed up with jibes about the 'darkside' – not that you're in a Star Wars film – but your in a small patch of poverty and deprivation where people are less valued, and respond with an angry carelessness that can be frightening. Take two 13 year olds, A + B. Frequently excluded from school, internally and externally, addicted to vaping, both highly able mixed-race kids, but with low opinions of themselves, and always hungry. They come to an environment where they are respected and challenged.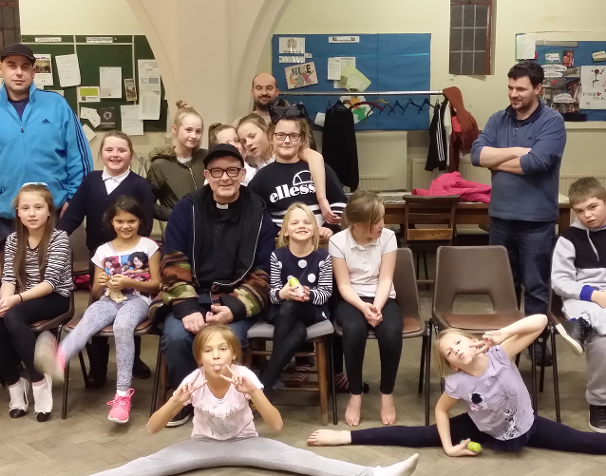 Our youth club session has room for young people just to chill and have fun. It's run in harmony with the mission of our church – but doesn't aim to get the kids to come to church services, although of course all our welcome. Our offer is unconditional. It's not meant to be like school – which has its proper but contrasting role in their lives. But it does have its serious side and this is where the cooking club comes in. The kids love it but we think it also adds value to their lives.
They come, to St Cross parish room, Middleton Park Avenue to our youthie to cook and eat every Monday from 4:00pm until 6:30pm. Because they can sometimes be disruptive, we sometimes have excluded A for throwing or bullying, but try to keep him onboard till the end. B has more social skills and normally makes it through, especially if she leads a group.
The staff and volunteers divide the 18 children, who range from 9 to 14 into three groups who cook various things in a competitive environment. We use butane camping burners on trestle tables, with utensils and sharp knives. We love costing and 'reverse engineering' popular foods. For instance we looked at a fast food menu and made pepperoni pizza, in frying pans on our burners. For the cost of one from the Pizza shop we were able to make 45, smaller but nicer. Our reverse engineered Greggs sausage rolls were so gorgeous they caused fights.
Volunteers and very modestly paid youth workers are crucial to the club. We need money to continue at a time when council youth services, as good as they are, are being savagely cut because of the government imposed austerity which is afflicting youth service provision as well as the NHS and education and every public service you can mention. A grant of £1000 would rennovate and re-equip our cooking group and help us keep to modern standards of health and safety. It will make a difference.
This post was written by Rev Andy Myers, Vicar of Middleton using our Create an article for South Leeds Life page.