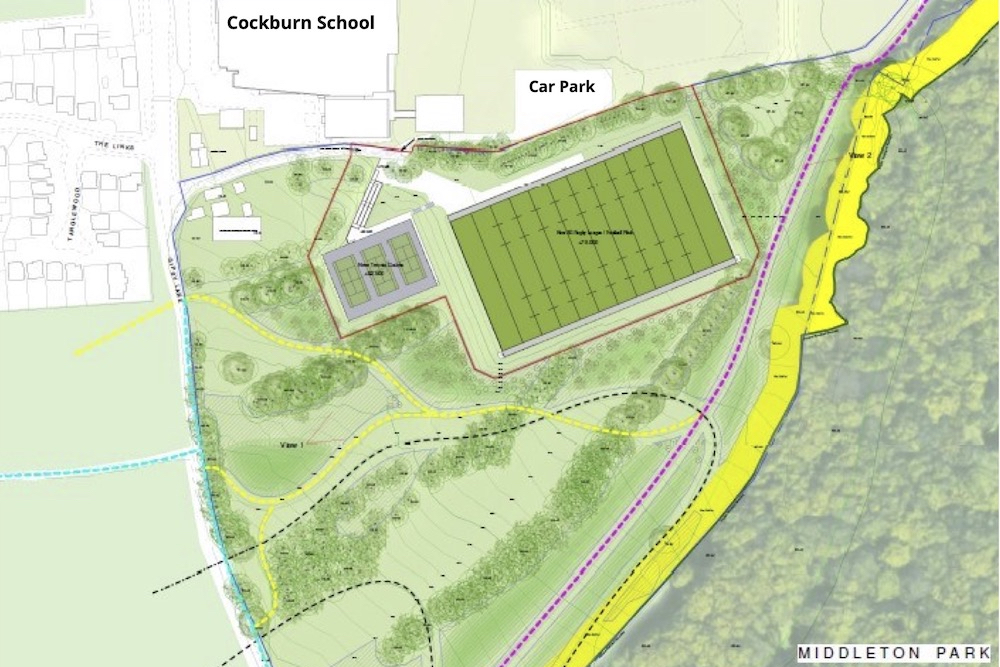 The controversial planning application to build new sports pitches on land that formerly part of South Leeds Golf Club will be debated by Councillors on the South & West Plans Panel on Thursday (7 July 2022).
The application has been referred to the panel by Cllr Sharon Burke (Labour, Middleton Park) after a large number of objections were received. In total 201 comments were received of which 48 were objections.
As previously reported on South Leeds Life, the Cockburn School's application arises as a result of creating extra school places in response to the shortage of secondary school places in South Leeds. As a result the school has only 64.5% of the Department for Education required play space for a school of its size.
Objectors have raised a range of concerns including loss of mature trees, concerns of the impact on the nearby ancient woodland ecosystem, the closing of a historic bridleway and the use of microplastics in the synthetic pitch.
Councillors are being asked for their opinions on the application to form a Position Statement, but not to determine (grant or refuse) the application.
Councillors will be asked to comment on the following planning issues:
Is the development appropriate on green belt land and if not if there are overriding benefits that mean it should go ahead?
Whether to consider the application without a needs assessment for the golf course as Sport England suggest?
Tree loss and mitigation measures
Impact on local ecology and biodiversity
Design and visual impact
Impact on local residents
Highways issues
You can read the full report to the Panel here.