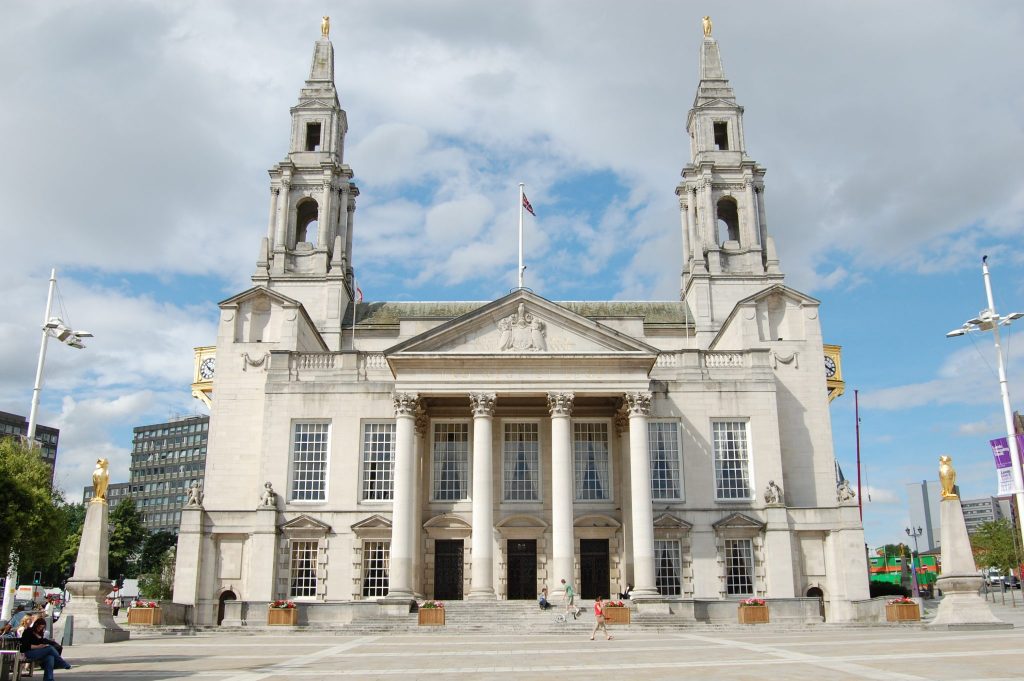 Leeds Civic Hall and Leeds Town Hall will be lit up tonight (Tuesday 23 May 2017) to honour those affected by events in Manchester. Flags will fly at half mast and a book of condolence is available at the Portland Crescent entrance of the Civic Hall.
Cllr Judith Blake, Leader of Leeds City Council and Middleton Park ward Councillor, said:
"On behalf of Leeds City Council and the city of Leeds I want to express our heartfelt sympathy and support for the people of Manchester. Manchester is a great Northern city with a rich heritage where people of all cultures and creeds live together successfully – values Leeds holds in common.

"The deliberate targeting of children, young people and concert goers in this way is beyond comprehension. I know many people from Leeds will have family and friends who were in Manchester last night and I would urge them to use the contact number provided by Greater Manchester Police if they are still concerned about their loved ones.

"As a council and a city, Leeds stands ready to provide whatever support we can to Manchester at this unbearably difficult time. We will be opening a book of condolence and holding a minute's silence across Leeds.

"Leeds is a resilient, welcoming city where understanding and compassion go hand in hand and to see such an attack so close to home will be concerning to all. We will continue to work with our friends and partners in communities across the city to remain focused on how our similarities can strengthen us and bring us together rather than letting our differences divide and weaken us."
The Emergency Contact number for those concerned about loved ones provided by Greater Manchester Police is 0161 856 9400.
Rev Lindsey Pearson adds:

"St Mary's Church, Town Street, Beeston, will be open 7-8pm tonight (Tuesday 23 May) for prayer for the victims of the horrendous attack in Manchester, and for peace in all our communities. All are welcome, people of all faiths and none. We stand together against this evil."