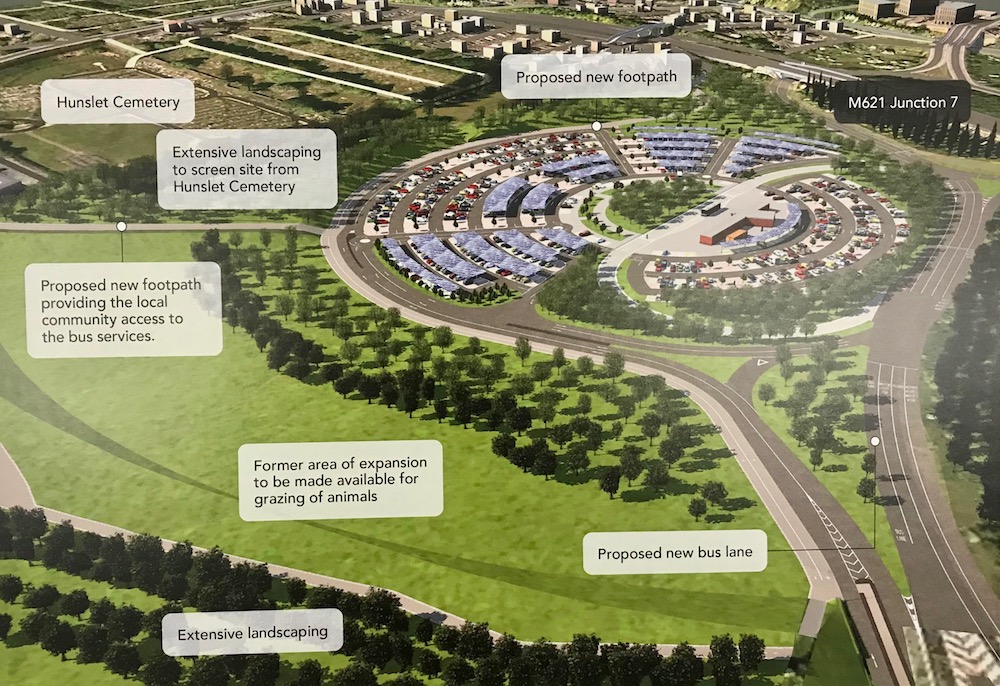 Further to our report on the revised proposals for the Stourton Park & Ride Scheme, a consultation event has been organised for this Thursday (12 July 2018).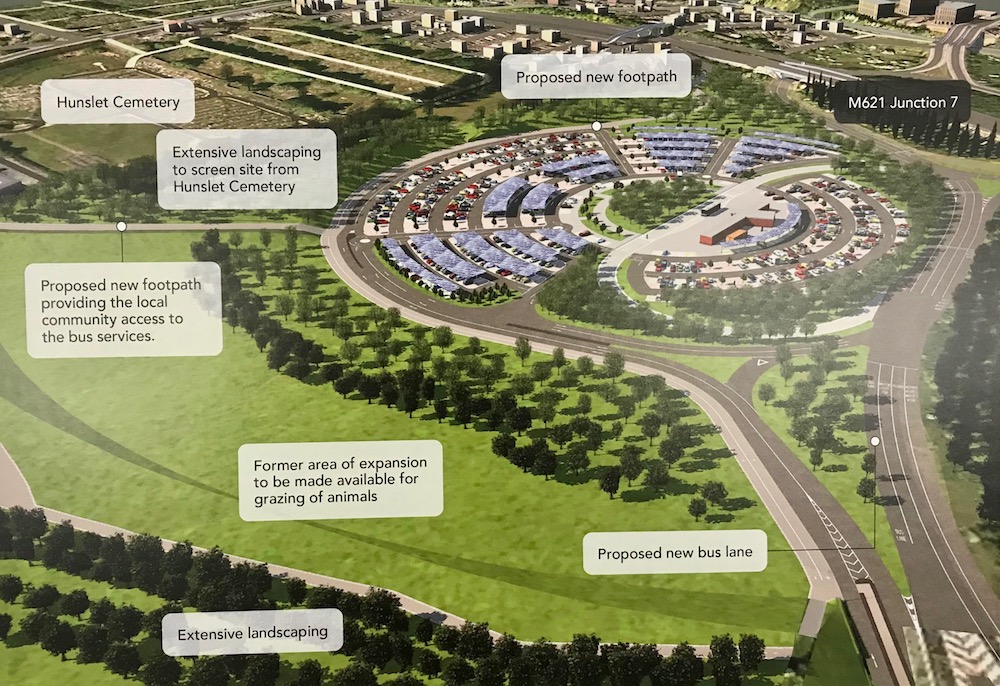 The drop in consultation event will take place at West Grange Church off Belle Isle Road (behind the sorting office) from 5-8pm. Officers will be on hand to explain the plans and answer questions.
The Stop Stourton Park & Ride Campaign is not impressed with the revised plans and spokesperson Mary Spencer told South leeds life "The fight goes on." They also criticised Leeds City Council for giving residents short notice of the consultation event. We understand letters were sent to 2,500 residents late last week.
As we have previously reported, the campaign against the scheme has focused on the disturbance to Hunslet Cemetery and the loss of green space.
The following changes to the plans are now proposed:
The original plan was for a phase 1 car park of 1200 spaces with potential to increase in a future second phase.
Expansion of the site has now been ruled out and it is hoped that the remaining land will be designated as protected green space so that it can't be built on in the future.
Larger scale landcaping of mounds and additional tree planting are now proposed to shield visitors to the cemetery from the Park and Ride.
Landscaping will also be used to screen the site from houses in Belle Isle and Middleton.
A footpath through the cemetery is to be re-routed and CCTV installed to improve security.
Cllr Kim Groves said:
"All the Councillors for Middleton Park and Hunslet & Riverside have taken residents' concerns very seriously and have worked with officers over the last few months to address those concerns. We have secured changes that meet the needs of the Friends of Hunslet Cemetery"

"We want to hear from local residents as their views are important. We hope that they will engage in the consultation."