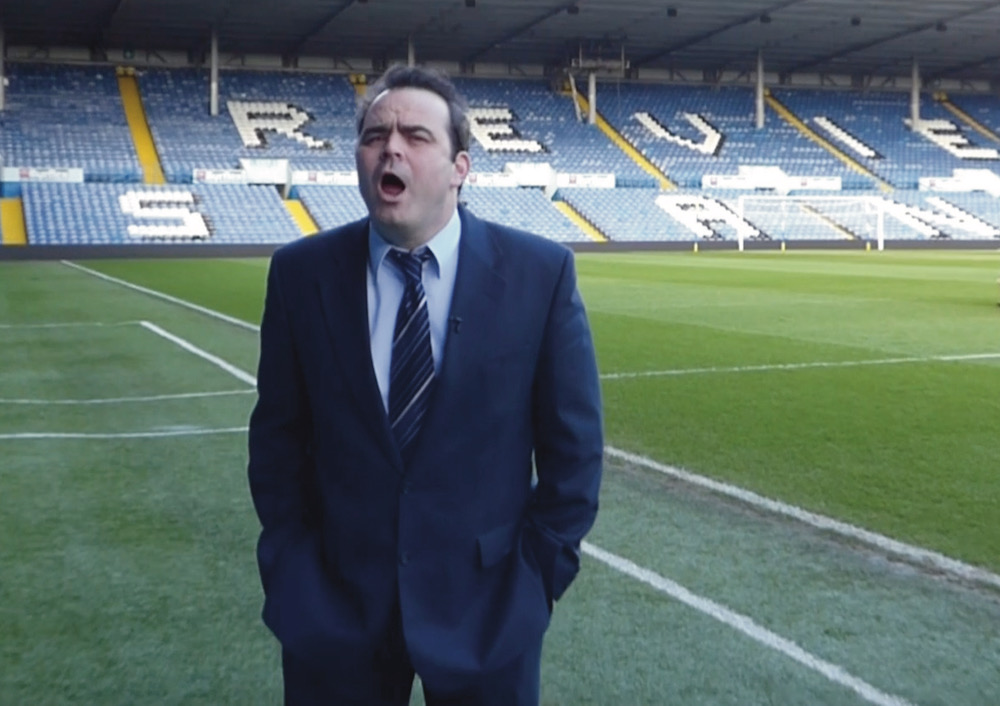 Continuing West Yorkshire Playhouse's commitment to taking artistic work into Leeds communities, this April The Damned United will visit venues across the city following its Playhouse run.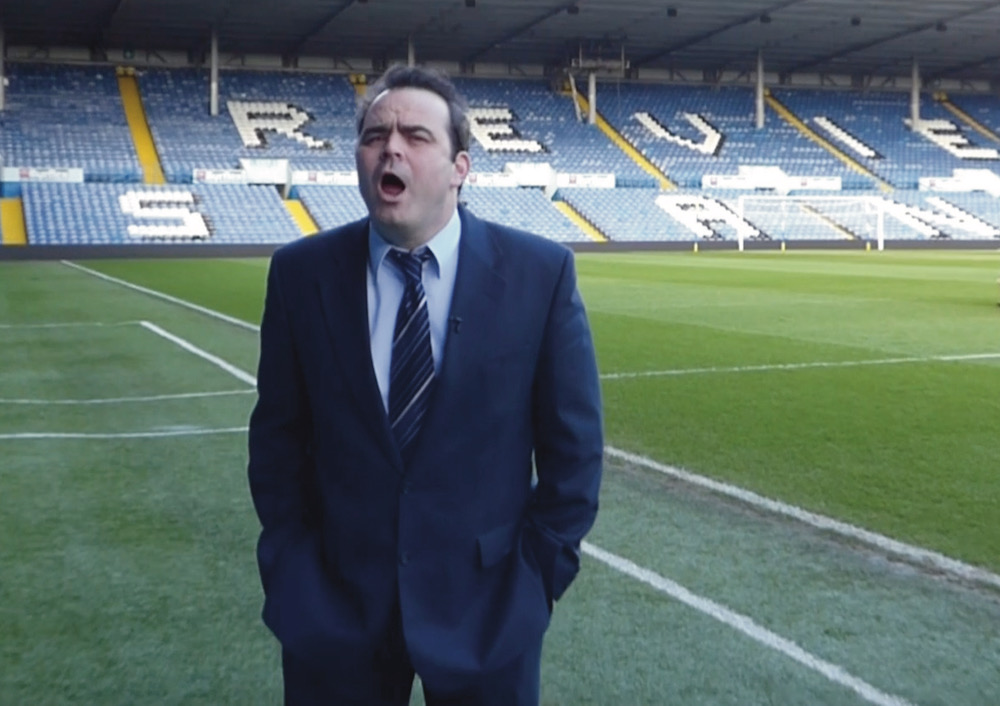 The production embarks on a tour visiting community and non-traditional venues including working men's clubs and sports centres; taking the beautiful game of football and the magic of theatre out into the city. Along the way it will be performed at Hunslet RLFC's Phoenix Suite (18 April) and Middleton's Parochial Hall (21 April).
Adapted from David Peace's bestselling book, the compelling production follows Brian Clough and his controversial 44 days as manager of Leeds United, a team he openly despised, and that hated him. Hailed as one of the most controversial figures in football, The Damned United takes audiences inside the flawed but brilliant mind of 'Old Big 'ed' in a refreshed staging of the hit play.
The Damned United stars Luke Dickson as Brian Clough, David Chafer as Peter Taylor and Jamie Smelt as Sam Longson/Syd Owen/Jack Kirkland and others.
West Yorkshire Playhouse Artistic Director James Brining said:
"When we talked about The Damned United coming back to Leeds for another run I knew we should take it out as our community tour. It's important to us that the work we make reflects and engages with our city and The Damned United is a story that really means something to people in Leeds. Clough is both a villain and hero, and to this day, the mention of his name still stirs up powerful feelings in local football fans. It's a story wrapped up in people's experiences of growing up in the city so to bring this popular title to audiences in our theatre – and then out on tour to our local area – is a fantastic thing."
Red Ladder Artistic Director Rod Dixon said:
"As a story it has it all – passion, power struggles, tragedy and a classic anti-hero in Clough. The play perfectly captures the grit and poetry of David's writing. We're thrilled to be taking The Damned United into the heart of communities as Red Ladder Local and West Yorkshire Playhouse."
Full Tour Dates
Wed 11 Apr 7.30pm – West Leeds Sports & Social Club
Thur 12 Apr 8pm – The Anglers Club, Burmantofts
Fri 13 Apr 7.30pm – The Mandela Centre
Sat 14 Apr 7.30pm – Blackburn Hall
Tue 17 Apr 7.30pm – Gipton WMC
Wed 18 Apr 7.30pm – Hunslet RLFC
Thur 19 Apr 7.30pm – HOPS
Fri 20 Apr 7.30pm – Chapel FM
Sat 21 Apr 7.30pm – Parochial Hall, Middleton
Parental advisory: 16+ the production includes a lot of swearing.