Still time for swimmers in South Leeds to jump in and make a splash for Swimathon 2018
People in South Leeds have less than one month to sign up to Swimathon, the world's biggest annual fundraising swim, to raise money for two great causes, Cancer Research UK and Marie Curie.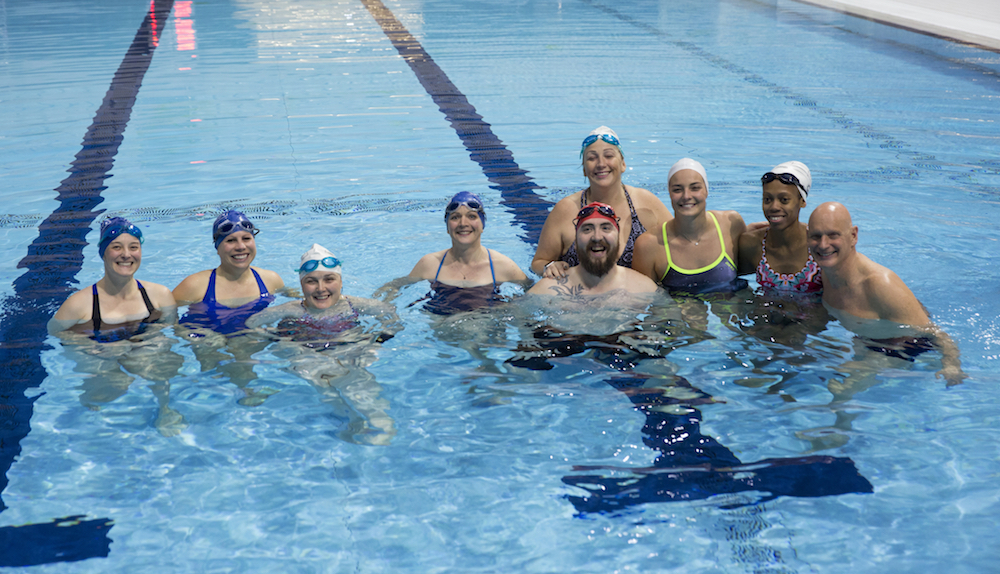 Swimathon takes place from Friday 27 April – Sunday 29 April and participants can choose from a range of challenges including 400m, 1.5k, 2.5k or 5k or team distances of 1.5k or 5k.
There are pools across Leeds for people to take part in and swimmers of all ages and abilities are being invited to take part in the annual sponsored swim to raise money for both charities. In South Leeds, people can sign up to take part at John Charles Sport Centre.
There's also the opportunity to take part in 'MySwimathon', where participants can complete one of the individual challenges or set their own distance at any time from April 20 – May 6.
Swimathon started in 1988 and since then over 700,000 participants have dived into 1,000 pools across the UK and raised over £48 million for different charities. Cancer Research UK and Marie Curie are the official charity partners of Swimathon 2018.
Sue Johnson is taking part in Swimathon this year with her daughter Grace. Sue's husband Gordon was a former Great Britain swimmer before he died in 2014. Grace, remembers fondly her dad's love of swimming and the important role it played in her life growing up. She said:
"Dad had always loved swimming and he coached as well. He took me to swimming lessons and it was something we did together.

"I'm really looking forward to taking part in this year's Swimathon and I hope it raises awareness and lots of funds for Cancer Research UK and Marie Curie, two charities which are both very important to our family. My dad was initially diagnosed with oesophageal cancer in 2011 and didn't want to stop doing anything – he even kept swimming. When he was given the news his cancer was terminal he said that one place he didn't want to die was in hospital. Thanks to Marie Curie Nurses, he was able to die at home surrounded by his family."
Olympic gold-medallist and Swimathon President Duncan Goodhew said:
"There's just under one month to go until Swimathon but there is still plenty of time for people to get training and sign up. The Swimathon website has plenty of expert training plans available for all distances to help out those dipping their toe in the water for the first time or the more experienced water overs looking to push themselves for the big distances. Swimathon weekend is always a fantastic occasion I always enjoy seeing everyone in the pool with smiling faces, all with the same goal in helping raise money for two great causes."
Marie Curie is the UK's leading charity for people with any terminal illness. The charity helps people living with a terminal illness and their families make the most of the time they have together by providing hands-on nursing care and expert hospice care, emotional support, research and guidance to improve the way care is provided in the UK. Last year, Marie Curie cared for and supported over 50,000 people affected by terminal illnesses across the UK.
Cancer Research UK is the world's leading charity dedicated to to saving lives through research. It supports the work of scientists, doctors and nurses who are dedicated to beating cancer by understanding its causes and finding new ways to diagnose, treat and prevent the disease.
For more information and to sign up now, visit www.Swimathon.org.