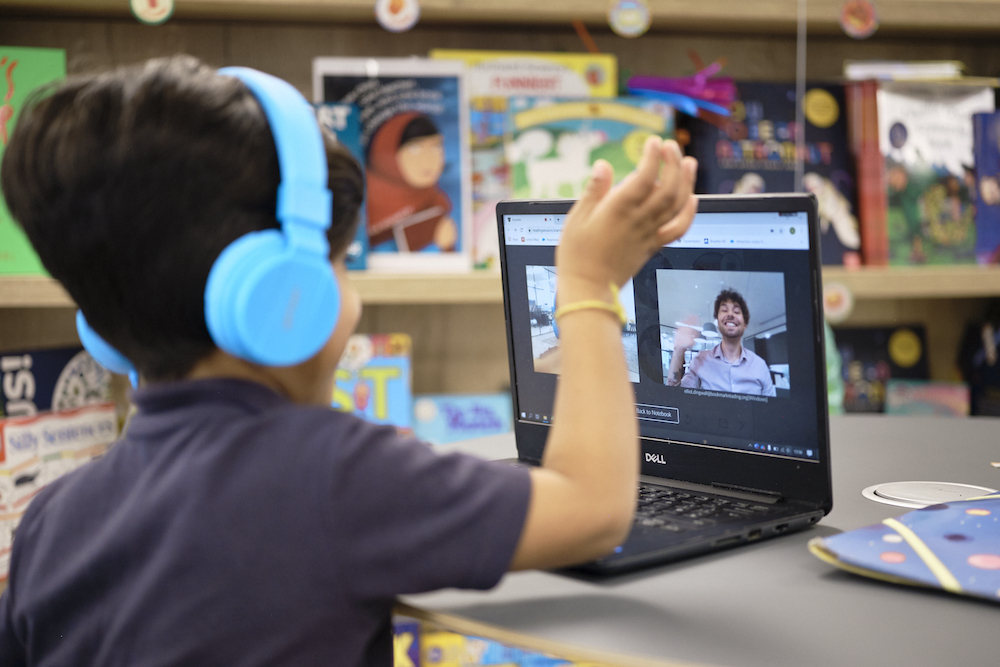 Children's literacy charity, Bookmark, is bringing its one-to-one reading programmes to primary schools in Leeds, and it's calling for volunteers to support children online as we start this crucial new school year.
Helping a child to make progress with their reading is hugely rewarding and there's never been a better time to get involved. Taking an hour out of your week to read, play games and chat with a child about anything from dinosaurs to distant planets might just be the perfect way to brighten up your day and give back to the community.
The programmes are currently taking place online so can all be done from a home computer or laptop. Each reading programme involves two 30-minute sessions a week, for six weeks, with a child aged five to nine. Volunteers receive full training and support and can select their session times to fit their schedule, using the Bookmark app.
Most importantly, this support could make a lasting difference to a child.
When eight-year-old Josh joined the Bookmark programme, he was reading at the level of a five-year-old, and struggling with other aspects of his schoolwork.
"Josh wasn't able to answer very basic questions because he really couldn't read," teaching assistant Gabby explained. "It would make him very stressed because he didn't understand. He would get very frustrated and give up on his work easily."
Since working with a Bookmark volunteer, Josh's reading has improved dramatically and his teachers have noticed his confidence growing.
"There was a really positive shift towards him starting his work by himself," Gabby said. "His confidence to speak up in class has improved as well. He never used to want to respond to questions, but now even if he's wrong, he tries."
Josh's volunteer Tia has also found it a really positive experience. She started volunteering when she was furloughed during the first lockdown.
"Josh was very bright, and we would have long conversations about deep sea creatures and dinosaurs. He also loved medals, so in one session I showed him an old medal that I have, belonging to a relative. He absolutely loved it!"

"Really the best thing about the programme is getting a laugh from your reader, really making a connection with them and hearing them make progress with their reading, from one session to the next. I just felt satisfied that I had done something worthwhile."
Bookmark is recruiting volunteers now to read with children this September. To find out more, visit bookmarkreading.org/volunteer.