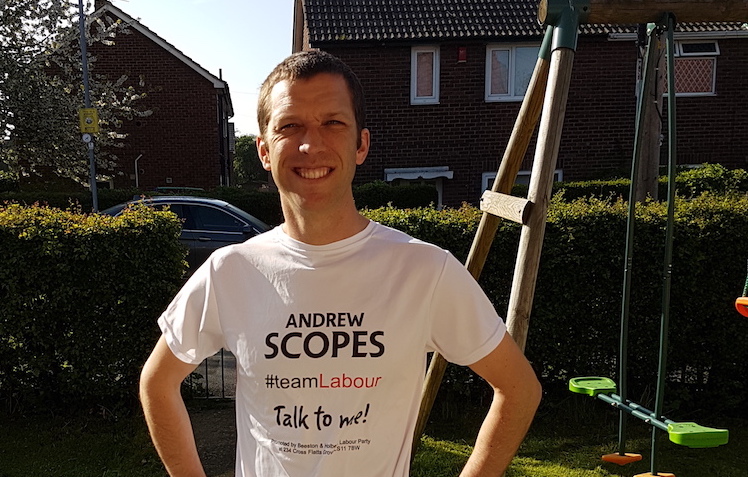 South Leeds elected three new Councillors in the local elections on 3 May 2018. We asked them to tell us what the experience was like, here is Andrew Scopes, Councillor for Beeston & Holbeck Ward.
As a new Councillor, I want to say thank you so much to those who voted for me, and to those who voted, but not for me, for engaging in the political process which is essential to our democracy!
In any case, whether or not you voted and whoever you voted for, you will find that I am keen to work with people across our community, regardless of political stripes, so please feel free to get in touch!
During the election campaign, it felt like I was as busy as it was possible to be… how wrong I was! Since starting as a councillor I've met with the council officers responsible for highways and housing, the inner south area manager, police inspectors and sergeants from our area and the newly appointed Leeds United engagement officer. All this on top of attending your regular residents' association meetings and the hard working Beeston Festival Committee. Not to mention my day job which I don't finish until 25 June.
There are any number of issues that I want to take up and problems I want to fix, but the reality is that I need to know the systems, structures and people to do this. Fortunately, there is a training program for new councillors which is proving very valuable and I hope to be up-to-speed in a short space of time!
I've been blown away by the quality of staff employed by Leeds City Council, both their professionalism and their helpfulness to us newbies. I've found that there is a strong desire to serve people in our community and a willingness to be held accountable by me as a councillor.
There are a few areas in which I hope to have an immediate impact, and I feel like this is happening. Following changes to the policing team in Inner South Leeds (thanks to budgetary support from the Council), the police have been very happy to engage with us and I am hopeful there will be improvements in enforcement, particular in residential Holbeck.
As already mentioned, I am very keen to meet people and hear from people. I want to hear about the things that you'd like me to do to improve our ward but also the things that you love and would like to see more of.
You're likely to see me at many of the great events that happen in our area (and I'd love to receive an invitation to any events that you're holding) as well as the regular favourites like ParkRun and Beeston Community Forum.
Please do get in touch with me: