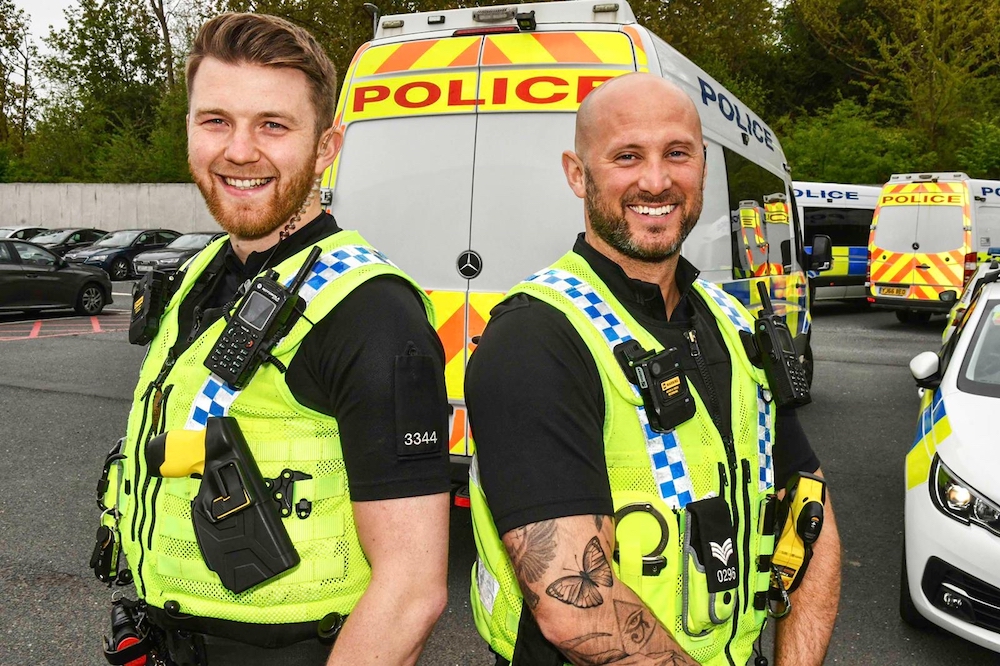 Award winning Leeds officers who disarmed a man threatening bus passengers in Holbeck with a knife have now been praised for their bravery at a national ceremony.
PC Tom Swift and Sergeant Mike Watkins from Leeds District Police were commended for their courage at the Police Federation Bravery Awards 2022 at a ceremony in London on Thursday (14 July 2022).
They were acclaimed as the regional winners for West Yorkshire.
The award followed the pair winning the force's own Police Bravery Award at the West Yorkshire Awards in June.
They were praised as having 'courageously represented the finest policing traditions of West Yorkshire' by the Leeds Senior Leadership Team, for their actions in an incident on Wednesday 21 December 2021.
The pair had been called to an emergency on the number 75 First Bus in Holbeck at 11:30am that day to reports a man was waving a large knife on the service, which had passengers on it.
The officers immediately boarded the bus without backup and challenged the male to drop his weapon.
On being challenged the male advanced towards them, prompting the officers to deploy Taser which proved ineffective due to the suspect wearing a heavy coat.
Never leaving the passengers, the officers then physically engaged the armed suspect who had refused to drop his weapon and tried to attack them.
The incident which followed saw them use batons and open hand skills in a melee with the male which eventually spilled onto the street where they were able to restrain and disarm him.
The man was later assessed and detained under the Mental Health Act and received the treatment he required.
Chief Constable John Robins QPM DL said:
"Tom and Mike richly deserved their nomination for the National Police Bravery Award and we are really pleased for them to be recognised as regional winners.

"They were worthy recipients of the force's own Bravery Award at the West Yorkshire Police Awards last month for their actions which were in the very best traditions of policing.

"Their first instinct was to protect the lives of the passengers on the bus. They showed no concern for their own safety as they attempted to disarm the man in what was a highly dangerous situation.

"The courage they displayed was admirable and resulted in them using their training to secure the suspect, who went on to receive the mental health support he needed.

"Tom and Mike both should be very proud of their actions."
See more details about the awards here www.polfed.org/events/bravery-awards-2022
This post is based on a press release issued by West Yorkshire Police