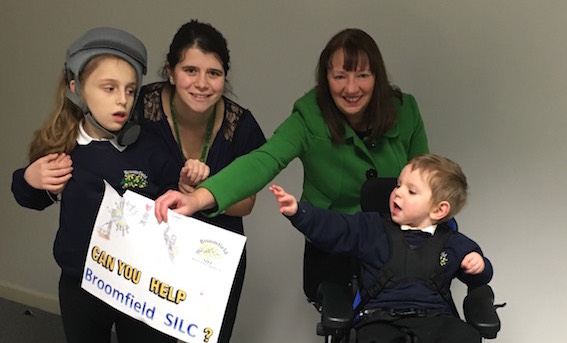 Belle Isle could be home to a blooming marvellous community resource and local Middleton Park Councillors Kim Groves, Paul Truswell and Judith Blake are working to make this dream a reality.
Broomfield South Specialist Inclusive Learning Centre (SILC) is generously looking to turn over part of its site to be a community allotment. This will not just be for children at the school, but for everyone in the community to volunteer, take part and help to grow healthy fruit and vegetables.
But for this dream to come to pass the school needs support from local companies, groups and individuals. Any group wishing to help, whether it is for a contribution for planters, plants, seeds or soil, or just some time and effort to make the space ready will be warmly welcomed.
Councillor Kim Groves said:

"This is a great, community focused idea from a school that is at the centre of Belle Isle. Learning how to seed, water, tend and weed are great skills that pupils will be able to use right through their lives. As ward Councillors we will do our bit to help out and to get this message across.

"What is really different here is that that the allotment will be for the community to use; other Primary Schools and local residents will be invited to take part, so it really is for everyone living locally to join in."
Charlotte Gray-Sharpe from Broomfield South SILC said:
"We are looking for help and sponsorship to establish an allotment, we would like companies to donate plants, seeds, planters, soil as well as their time to dig and plant, to make our allotment a success!
"As a school we would like to use the produce to serve in our community café, giving our pupils a chance to prepare, cook and serve delicious healthy meals to their peers, staff and the local community.
"I am delighted that Virgin Media and Belle Isle Tenant Management Organisation, have already pledged their support for the project but we still need other partners and residents to help. We'd invite anyone wanting to get involved, especially local companies wishing to help sponsor us, to get in touch."